Hamilton and Vettel Avoid "Unnecessary Risks" That Verstappen Would Take: Red Bull Boss Horner
Published 03/11/2021, 2:26 AM EST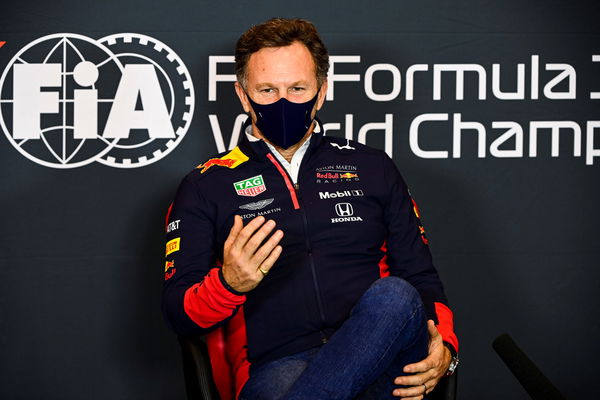 ---
---
Red Bull boss Christian Horner has seen many talented drivers progress through the stables of his team. The Brit has had Sebastian Vettel win four world titles while with the Austrian team. He also, at present, has Max Verstappen, who's been dubbed many to be a multiple-time World Champion in the future.
ADVERTISEMENT
Article continues below this ad
Thus, the boss knows what it takes to get to the top of the standings. He thinks that Lewis Hamilton and Vettel are experienced enough to take risks only when needed, and that's what separates them from others.
Red Bull will be hoping that Verstappen learns from these present-day legends. And while doing so, competes for a world championship in the future.
ADVERTISEMENT
Article continues below this ad
Lewis Hamilton takes calculated risks according to Red Bull boss
Upon being asked about the difference between young and experienced drivers, Horner said, "You gotta be fearless, gotta have huge confidence in your own ability, and huge desire.
"That's what's been interesting about Verstappen. He's a youngster but he's got this real hunger and desire. We've had many great drivers but I've not seen anyone as hungry as Verstappen."
It is this hunger, this desire to win that pushes drivers to take risks. However, this risk-taking can prove to be disastrous to one's career, if not done correctly, and that is where experience steps in. The Brit felt that youngsters would learn from experience gradually to be at the level of someone like Hamilton and Vettel.
"The more experienced they get, the level a Lewis Hamilton is at, a Sebastian Vettel for example, is, they will not take unnecessary risks.
"They will choose their moment through experience on which point to take that risk."
The Brit explained how they take those risks at the right time.
"In the practice, in the buildup to the event, you won't see them taking any risks. You'll see them turn it on in qualifying when they need to and you'll see it in certain points in the Grand Prix and I think that's what stands Hamilton out.
"He's still taking risks as if he was a newcomer in the sport. That hunger and drive, but they're perhaps more calculated than they were just through the benefit of experience."
Can the Bulls stop Hamilton and Mercedes from prevailing?
Red Bull need to make quick starts by challenging to win the first few races. They have suffered from slow starts since their switch to Honda engines. The lack of correlation of wind tunnel data with on-track data has seen them get stymied at the start.
ADVERTISEMENT
Article continues below this ad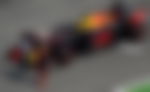 Honda have looked to remedy this by updating the 2021 power unit as they look to exit the sport on a bang. This could see the Austrian team make Mercedes sweat, at least initially.
Taking Mercedes close to the very end should be a big goal of Red Bull for the 2021 season. This will be a clear sign of progress and could be something to build upon for 2022.
ADVERTISEMENT
Article continues below this ad