'I Beat Myself a Lot Over It' – McLaren's Norris Opens up on Mental Struggles
Published 02/20/2021, 8:20 AM EST

Follow Us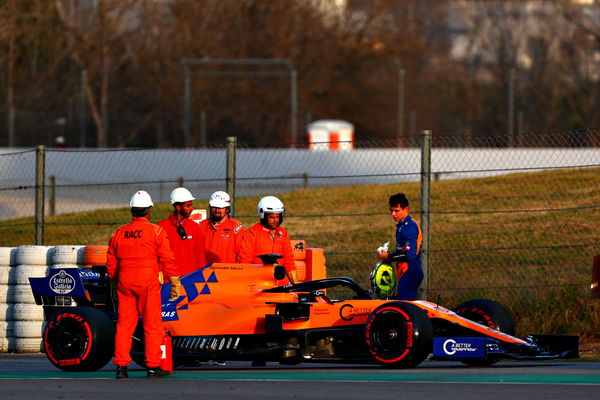 McLaren driver Lando Norris will embark on his third season in Formula One in 2021. The Brit has come a long way in his two full seasons in F1.
But, he's not let his success on the track divert him from his goals off it. The 21-year-old has made it his goal to talk about mental health.
Mental health awareness has taken a leap over the last few years with many people speaking out about it, especially in F1.
ADVERTISEMENT
Article continues below this ad
This is a far cry from before when drivers didn't show this vulnerability lest it's a sign of weakness on the track.
They didn't have a public platform then to let people know about what they're feeling behind the scenes.
These drivers go through a lot of physical as well as mental strain delivering entertainment to F1 fans everywhere.
On top of this, they also endure abuse from fans on the online sphere. This makes them target to mental fatigue, depression, etc.
So, Norris taking the initiative to voice this is so refreshing to watch.
McLaren driver Lando Norris, the champion of mental health awareness?
Lando Norris, in an interview, spoke about his anxiety. He said, "There's a lot of pressure and I worried about it and I didn't have much or at all much self-confidence so I'd never had the belief that I could stay there for long or even get there in the first place so whenever I didn't do well, I beat myself a lot over it."
"Mentally, I did struggle a lot and it's of course not the nicest thing to talk about but the best thing is just to talk and it's something you never want to do."
"Mentally, I did struggle a lot… the best thing is to talk"

McLaren F1 driver Lando Norris talks to #BBCBreakfast about mental health and gaming with those feeling isolated.

The team have also been producing ventilators for the NHS during the pandemic. pic.twitter.com/GLSLhKZU1X

— BBC Breakfast (@BBCBreakfast) February 20, 2021

The young driver has also helped a lot of people suffering from isolation online. He said, "I'm lucky I enjoy a lot of these things. Mainly because I'm terrible at a lot of things that I try to do. Because you get the messages which are like 'how do you get through this?' "
"Or you get the positive messages which are 'Thanks for doing this because you've helped me in this area and I was struggling. It's nice that you get these messages and you can have that impact on people. And that's something I think I've got much better at over the past few months."
ADVERTISEMENT
Article continues below this ad
F1: The platform to change perceptions on mental health
The new generation of drivers have spoken their mind out on matters relating to mental health. They have given it some much-needed awareness on their social media platforms.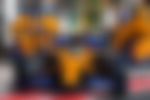 Norris suffered from imposter syndrome- feeling inadequate despite the success one gets. Daniel Ricciardo, when he was at Renault, was involved in their initiative. He will be heavily involved in the Woking team's initiative. World Champion, Lewis Hamilton, has been open about his issues, too.
ADVERTISEMENT
Article continues below this ad
Let's hope they continue to do so.