'I Don't See the Point' – Romain Grosjean Done With F1 for Good
Published 02/20/2021, 7:05 AM EST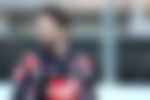 ---
---
After giving 10 years of his life to the sport, Romain Grosjean will be absent from the paddock in 2021.
ADVERTISEMENT
Article continues below this ad
He raced for Haas F1 in the 2020 season, but the team chose to not renew his contract for the 2021 season.
The 34-year-old's F1 career, however, ended prematurely with his fiery crash at Bahrain rendering him out of commission for the last two races of the 2020 season. 
ADVERTISEMENT
Article continues below this ad
When he was asked about his future before, the Frenchman had expressed a desire to be a reserve driver at a contending F1 team.
But seeing as that was infeasible, he has changed his tune since, and has made it very clear that he doesn't expect to return to F1 anytime in the future.
Romain Grosjean is not interested in coming back to F1
In an interview, he said, "I think so. I think so. You know I've made my peace with it somehow. I've done 10 years, I've had a lot of fun. And I'd like to say I wouldn't change anything.
"But right now if it's going back to Formula One just to be on the grid and not being able to win races because you don't have the best car.
"I don't see the point you know."
The former banker is eager to embark on adventures in other motorsports.
"There are many, many opportunities in motorsport that look great. 24 Hours of Le Mans is a race that I competed in 2010 and that I want to go back to. 2023's a big year for endurance racing with a lot of constructors coming in.
"Porsche, Peugeot, Audi also Acura which is Honda has announced that they are coming in. There is some great challenge to be made and I want to win races."
He still felt that F1 is his first passion, but that chapter is over. "I don't want just to be someone on the grid, being on the grid, doesn't interest me. Formula One I've had enough, and it's still going to be my passion.
"I can't wait for the first Grand Prix of the season, but if I don't have the opportunity to win races, I won't go back to it."
Adding French flavor to the IndyCar circuit
ADVERTISEMENT
Article continues below this ad
He will embark on his first foray into the American market with his move to Dale Coyne Racing in IndyCar. He had sorted out his contract with them before the Bahrain Grand Prix, when he said he would do the entire season.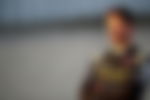 However, his scary crash in Bahrain made him think things over, and he decided against superspeedways in the series. This will be a great change of pace for him as he'll be traveling within the same country; he won't have to travel all around the world and will have more time to spend with his family.
ADVERTISEMENT
Article continues below this ad
Read More:- Grosjean on his frosty relationship with Sebastian Vettel