"I'll Be Burned": Nico Hulkenberg Had Major Fears on Racing Point Super Sub Stint
Published 02/20/2021, 3:40 AM EST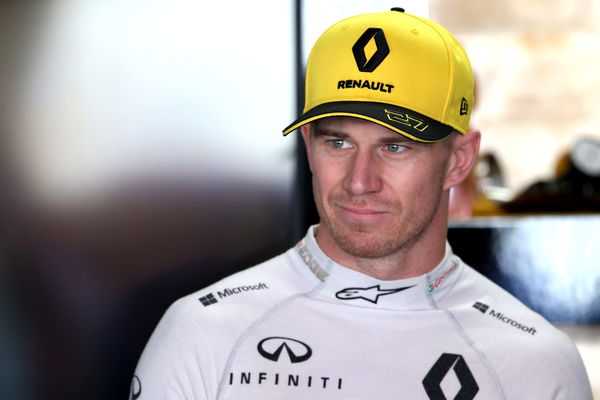 ---
---
German driver Nico Hulkenburg has been looking to have a permanent race seat in F1 since his exile from the sport in 2020. The 33-year-old had lost his Renault seat to Frenchman Esteban Ocon for the 2020 season. This and the fact that he's yet to finish in the podium places contributed to his exit from F1.
ADVERTISEMENT
Article continues below this ad
However, he raced for Racing Point as their substitute driver for three races in 2020. But, the German was very scared to accept that as he feared that it would impact his long-term future in the sport.
He entered F1 very highly-rated as he was one of a select few drivers to win Formula Two at the first time of asking. This success saw him enter F1 with Williams in 2010.
ADVERTISEMENT
Article continues below this ad
The German has been a little unfairly-maligned for his lack of podium finishes in his F1 career. He holds the record for the most race starts without a single podium finish. This record stands at 179 Grand Prix.
Nico Hulkenburg feared his permanent future in F1
 The German replaced Sergio Perez for two races in 2020 after the Mexican had contracted Covid-19. He was also replaced Perez's teammate Lance Stroll and got a point to finish. He earned a creditable 10 points from the three races combined and placed a respectable 15th on the Driver's Standings.
In an interview, he spoke about being apprehensive about being Racing Point's replacement driver in 2020. He said, "At first, a lot of people said I had to do this, but I also pointed out directly that it was not that risk-free. What do I have to lose? If I can't do it, I'll be burned and my comeback chances for 2021 are worse. But if you don't dare, you can't win anything."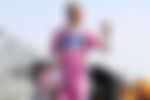 The German thought the quality of the Racing Point car also helped push his decision over the lone. He said, "There wasn't much time to think about it anyway. So I said 'come on, do it, trust yourself and your talent'. Also, the Racing Point was known to be a good car last year."
"At the end of the day, I'm a thoroughbred racer, that's my passion and my craft. Confidence in my abilities was the decisive factor in the weighing up."
Can the Hulk smash his way back into F1?
ADVERTISEMENT
Article continues below this ad
Nico Hulkenburg was a very consistent driver in his time in F1. He, however, had 179 races without a single podium. That has colored the perception about him for that reason. It shows that in situations where he is in a position to win a race or earn a podium, he loses his nerve regularly.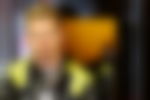 This should be contrasted with his once teammate Sergio Perez, who has gotten unlikely podiums and finally a win in 2020. This allowed him to race for the second-best team in F1, Red Bull. Hulkenburg has never managed to that and so he may be relegated to just being a replacement driver for now.
ADVERTISEMENT
Article continues below this ad