'It's Going to Be Pretty Punchy' – Producer Confirms Season 4 and 5 for F1 Drive to Survive
Published 04/06/2021, 6:57 AM EDT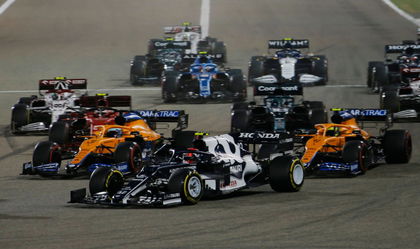 ---
---
Netflix's Drive To Survive(DTS) documentary has received a lot of acclaim for the way it's been able to portray what happens behind the scenes in F1. Season three of the series was released before the 2021 season. So, fans of the series need not despair as the executive producer of the show gives details on how he sees season four unfolding and confirmed season five as well.
ADVERTISEMENT
Article continues below this ad
Season three of DTS was shot under unique circumstances as it was one of the few documentaries to be shot in a pandemic-stricken world. It showed how the sport dealt with the Covid pandemic and how it successfully organized a shortened calendar with few blips.
Executive Producer of Drive To Survive confirms seasons four and five
ADVERTISEMENT
Article continues below this ad
On the In The Fast Lane podcast, executive producer of the show, James Gay-Rees went into detail on how he thinks season four will unfold. He essentially gave what his expectations for the 2021 F1 season would be. He said, "What everyone is hoping for is that there is a proper Red Bull and Mercedes dust-off. Red Bull are playing it down and being calm and cool about it. But everyone seems to think it's a two-horse race."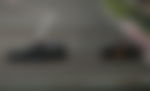 "The battle for third could be pretty intense between McLaren and Ferrari. Possibly Aston Martin and a few others, it's shaping up to be a really good season."
Gay-Rees also gave a vital hint that season five of the show would indeed take place. He said, "Then the next season will be difficult again. Because the new rules will come in and it's going to be a slightly different scenario. New cars, so it's going to be pretty punchy, we'd love to keep on going with it."
The pitfalls of DTS continuing on and on
The primary goal of the Drive To Survive is to potentially lure more fans to the sport. While it has managed to do that. There is always the danger that they may only be fans of the show and not of the sport. If that's the case, F1 will need to be careful that their primary product of F1 doesn't get diluted by Netflix's ambition to make money.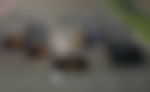 A scary scenario could arise wherein a person need not watch the races. Following the calendar religiously as it unfolds weekend to weekend is part of the fun of watching F1. They may just wait until Netflix releases the new season and binge-watch it one go. While racing is not given much priority in the documentary, it could lead to fans having unrealistic expectations whenever a new season is released.
ADVERTISEMENT
Article continues below this ad
So, F1 would be better served if they were to gradually stop this agreement with Netflix for a yearly series. They would be better served going for a two-three-year cycle. This would also reduce the saturation which sets in when the documentary invariably may cover the same storylines every season. So, DTS is great but not at the detriment of F1 races failing to garner eyeballs.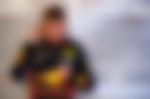 ADVERTISEMENT
Article continues below this ad