Lewis Hamilton and Sebastian Vettel Recall Their Earliest Memories of F1
Published 04/05/2021, 4:11 AM EDT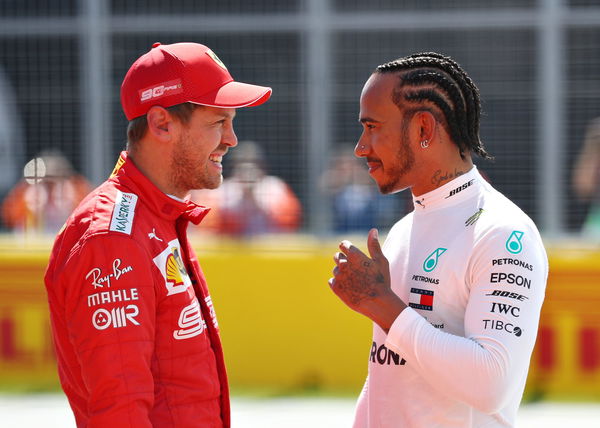 ---
---
Lewis Hamilton and Sebastian Vettel have legitimate claims of being one among the greatest drivers to have graced F1 over the years. Hamilton has been unprecedented in his domination of F1 having six out of the last seven championships. Vettel also had his fair share of dominance as he won four in a row between 2010-2013. If they are today's champs, it's because of what inspired them in their youth and they recently disclosed their earliest memory of F1.
Hamilton and Vettel have points to prove for the 2021 season.
The Brit will want to get his eighth title in 2021 as he looks to surpass Michael Schumacher statistically. However, he has a big challenge on his hands from Red Bull's Max Verstappen in 2021, which could define his legacy further.
Vettel, on the other hand, is fighting to salvage a bit of relevance as he's suffered a swift fall from grace.
Lewis Hamilton and Sebastian Vettel reveal their earliest memories of F1
In a video posted on F1's official YouTube channel, Lewis Hamilton sat down to reveal his earliest memory of F1 as a kid. This could ultimately be what inspired him to come into F1.
The Brit said, "I remember just sitting on the couch and watching all the Grand Prix with my dad on the weekends. I think it was races like Japan with Ayrton and Alain crashing into each other."
"Then there was the old Williams with Sonic the Hedgehog on the side. It's Michael Schumacher crashing at Silverstone going into Stowe and breaking his leg. Those are my early memories."
In the same video, Vettel spoke about how the sounds and vibrations while going to Hockenheim in his youth were his first memory. He said, "I went with my father to Hockenheim. I think it was in 1992 and it was Free Practise. We got very cheap and late tickets. It was raining very hard. I could just remember the whole ground vibrating and the car was coming along."
"It seemed very very fast. But with my knowledge today, it was just an install lap and just to have a look sort of lap. But yeah just to hear the roar coming along the forest and then to feel it on the ground. You can see it braking for the chicane and forgetting all the spray behind the car."
Can the Brit stave off the Verstappen challenge in 2021?
Hamilton will have a tough season on his hands as he embarks on a record-breaking season. His Mercedes W12 is demonstrably slower than Verstappen's RB16B, especially on straight-line pace. This could be put down to Mercedes incorporating a different design in place of the aerodynamic regulations which have been implemented for this season.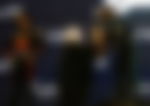 Ultimately though, Hamilton backs up his skill with tremendous on-track intuition which helps him get out of sticky situations. That could be the difference between him losing the title this year and winning it. If he's able to come up with some bold race and on-track strategies, that could be what helps him nullify Verstappen's pace advantage.
He already showed it in the season-opener in Bahrain. And he may need to call upon that a little more frequently this season.