Lewis Hamilton Apologises to Team LH44 Battling Max Verstappen's Orange Army: "It's Not Easy…"
Published 09/23/2022, 9:00 PM EDT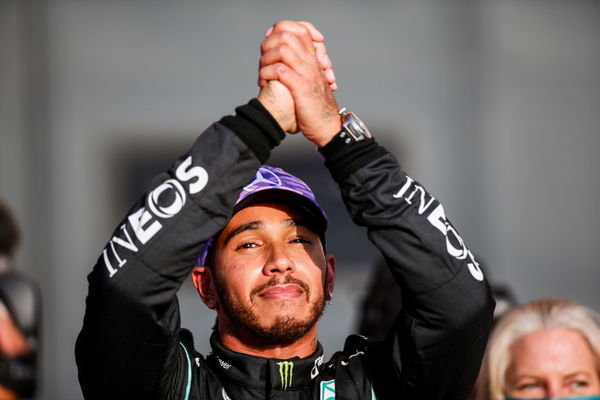 The seven-time world champion, Lewis Hamilton, spilled some beans in a recent interview. He shared thoughts on his collision with Fernando Alonso at this year's Belgian Grand Prix, his vision for the future, and how the teamwork at Mercedes makes him feel like he is "not alone."
ADVERTISEMENT
Article continues below this ad
Hamilton talks about people in other fields of sport that he looks up to, like Serena Williams. He asserts the lady inspires him. He says she is an absolute "warrior."
Furthermore, emphasizes that losing isn't something that goes down well, "We don't like to fail," he said. However, it does happen sometimes, and it's all part of the process. But how you incorporate it into your life and move forward from it counts the most.
ADVERTISEMENT
Article continues below this ad
Lewis Hamilton was extremely disappointed with what went down at Spa this season.
He shared, "I feel bad for my friends that came to (Belgium) and sat there ready to go, even if they're one of a couple in a big orange field of Max (Verstappen) fans."
"I'm so proud of them for the bravery they have, especially with what's been going on this year. It's not easy to stand in a crowd of the opponent's fans. But they have been amazing, and so I know I've got to get back up for them as well. So that's what I'm trying to do."
Despite a disappointing season, Lewis Hamilton feels one with Mercedes and states he'll never leave the team.
Lewis Hamilton Will Not Be Parting Ways With Mercedes
Having got the most wins with 103 P1 finishes to his name, Lewis Hamilton has made records in F1 that will go down in history. Lewis, 37, thinks fitness is paramount, and he feels healthy and confirms that he will continue to race amidst talks of him retiring.
ADVERTISEMENT
Article continues below this ad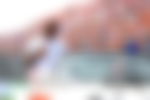 In another interview, Lewis said, "For years we've been going around, up and down with stories of retirement and stopping. For me, I feel healthier than I've ever felt, as I focus a lot on that–I'm feeling fit. I love what I'm doing and I don't plan on stopping any time soon."
As for his plans to shift to another team, the man confirmed, "I think I'll always be with Mercedes until the day I die. I feel like I can race for quite a bit longer, so I'll be potentially steering towards that."
ADVERTISEMENT
Article continues below this ad
Watch This Story: Sir Lewis Hamilton Received a Lesson In Royalty From Queen Elizabeth
Lewis Hamilton has proved his excellence time and again. His dedication and drive have kept the faith alive in so many. Will he be able to keep up with his own excellence? Will we see Lewis dawn on his 8th title?
Edited By: Ranvijay Singh