Lewis Hamilton: "That Is One of the Biggest Challenges an Athlete in the World Faces"
Published 03/16/2021, 7:28 AM EDT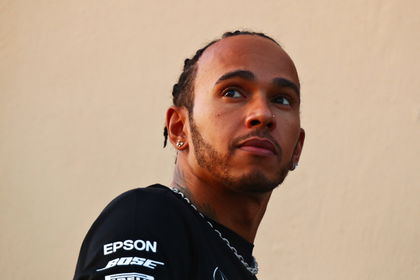 ---
---
Lewis Hamilton has been a model of consistency ever since he made the switch to Mercedes back in 2014 at the dawn of the turbo-hybrid era. He has won six of his seven world titles during his tenure at the German team. The Brit realizes that maintaining that level of consistency every season is the toughest challenge an athlete has to face. 
ADVERTISEMENT
Article continues below this ad
The Brit enters the 2021 season having had his future resolved, at least for the upcoming season. He will also be aiming to make history, as he is targeting a record-breaking eighth world championship.
Putting in those supreme performances week in and week out must take great mental toughness, and Hamilton explained how to maintain that level consistently.
ADVERTISEMENT
Article continues below this ad
Lewis Hamilton talks about the challenges a consistent athlete faces
In an interview, the Englishman spoke about how coming back the next year with the same level of heat is quite challenging. He said, "Consistently coming back each year, that is one of the biggest challenges an athlete in the world faces.
"The goal is always to try and improve and not drop the ball in the other areas that you're strong at. Focus on weak areas while still keeping the others strong."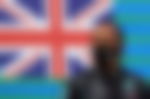 He thinks keeping the balance between improving on your shortfalls and maintaining your strengths is hard. The 36-year-old said, "And I can tell you that it's not an easy task. There's been times where I've improved in some areas and other areas have dipped a bit.
"A lot of it is also collaboration. It's working with your engineers, challenging your engineers, having them challenge you in areas in which they feel they can see better ways of working together."
The Brit also believes that while physical fitness is a crucial part of maintaining this consistency, taking care of one's mental well-being is important as well.
"It goes back to energy levels, fitness and mental health. I think all these really important key factors and elements that we have to try and keep firing on all cylinders.
"Naturally we are on the edge as athletes and competitors being in competition and so that's a very difficult balance to strike."
Who can stop Hamilton from winning his eighth in 2021?
The most obvious challenger has to be Max Verstappen. The Dutchman has endureded bad starts every season, but from the look of things in preseason, Verstappen and Red Bull have looked to have pulled their act together. 
The RB16B has shown genuine pace when Verstappen and Sergio Perez drove it during testing. If Max manages to pull off decent starts and combine it with his habit of finishing the season on a high, he can prove to be a big obstacle in Lewis' way to title#8.
ADVERTISEMENT
Article continues below this ad Red Bull's early pace in pre-season has to be contrasted with Mercedes' poor testing program, which saw them complete the least laps out of all the teams. Team principal Christian Horner has speculated whether the German team are sandbagging.
But that's unlikely to be the case. If Mercedes are truly struggling, we could potentially have the scenario of them trailing the Red Bulls being a common sight. 
ADVERTISEMENT
Article continues below this ad