'Max Verstappen Is His Main Competitor' – Former F1 Champion Gives His Prediction for Lewis Hamilton's 2021 Season
Published 03/24/2021, 4:22 AM EDT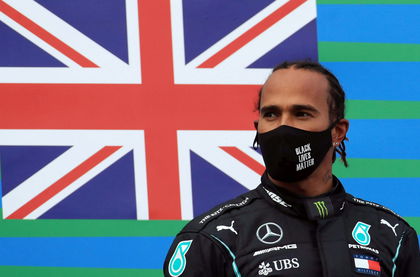 ---
---
Lewis Hamilton will embark on a historic campaign in 2021 as he looks to clinch his record-breaking eighth world title. This would see him beat the great Michael Schumacher, at least statistically, and would be a great underscoring of his dominance in the sport since switching to Mercedes in 2014. The Brit, however, faces a great challenger in Max Verstappen to this goal after Red Bull's pre-season performance. Former teammate Jenson Button seems to agree with this notion.
ADVERTISEMENT
Article continues below this ad
The 36-year-old, during his seven-year stint with Mercedes, has faced little to no competition in terms of a title challenge from someone else. The only time Hamilton was visibly shaken was in 2016, when his teammate for three seasons, Nico Rosberg, decided to go rogue and fight for the Championship as well.
This year, however, the pre-season run by Mercedes has shown certain chinks in their imperious armor, which could lead to a nail-biter of a title race in 2021.
ADVERTISEMENT
Article continues below this ad
Button expects a straight shootout between Lewis Hamilton and Max Verstappen in 2021
In an interview, former F1 world champion Jenson Button expressed he expects Lewis Hamilton to have a tougher 2021 season based on the number of challengers.
He said, "He's gonna have some competition, which I'm sure he wants. He's got his teammate Valtteri Bottas, who has been relatively competitive. But when you have another team of drivers that are fighting you for the championship, I think it makes it that a little bit more exciting. So, Max Verstappen I think, is his main competitor in 2021.
So I'm really looking forward to his first race this weekend."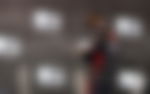 The 2009 champion expects the 2021 season to be one of the all-time classics as he expects Mercedes and Red Bull to duke it out race weekend by race weekend. He said, "I think he (Lewis) is a title favorite and Mercedes are, because they've won the last seven championships and every year we've had a hybrid engine, they've won. So they have the experience, but Red Bull also. Red Bull has won four championships back to back to back to back. So I think those two teams going at it is really, really exciting.
"It's great for F1, it's great for all the fans watching. And even if you are a Lewis fan, you still want him to have that competition. But I still think he has a very good chance of getting that eight title and be the most successful driver in F1 history."
Will the 2021 season be an all-time great season?
ADVERTISEMENT
Article continues below this ad
The three-day pre-season testing in Bahrain seems to hint at that. Red Bull showed blistering pace throughout the three days. This comes in the wake of Honda introducing much-needed updates to the 2021 power unit.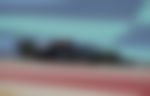 The great unknown has to be whether to take Mercedes' struggles at face value. They could very well come back to Bahrain and go to business as usual, with a Silver Arrows 1-2 foreboding for the rest of the season. But, if they continue to struggle, it could make the title picture very interesting indeed.
ADVERTISEMENT
Article continues below this ad
So, all eyes are expected to look at how Red Bull and Mercedes fare at the first race in Bahrain and that could be the barometer for the rest of the season.