Max Verstappen Sends a Stern Warning to Red Bull F1 as He Calls Bluff to Mercedes' Struggles
Published 03/24/2021, 8:55 AM EDT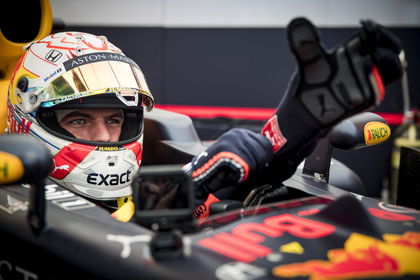 ---
---
Red Bull showed ample pace during the three-day pre-season testing at Bahrain, which saw them being crowned as the big winners of testing. While Mercedes' evident struggles also underscored the Austrian team's dominance, Max Verstappen is not choosing to take the German team lightly and expects them to come back.
ADVERTISEMENT
Article continues below this ad
Mercedes have had previous instances of keeping their cards close to the chest. The most famous instance being in 2019 when they were outpaced by Ferrari throughout testing. The German team, however, proceeded to reel off eight consecutive wins at the start on their way to the 2019 championship. So, the Dutchman is right in not believing Mercedes to be so slow.
Max Verstappen not fooled by Mercedes' slow pace
ADVERTISEMENT
Article continues below this ad
In an interview with F1's official website, Red Bull driver Max Verstappen does not want to be lulled into a sense of false security based on the positive test for the team at Bahrain.
He said, "For sure the test was a positive start for us. And you can always be happy when you get that number of laps in and get a good understanding of the car. But it doesn't say anything about pure performance. I know people are excited and think we are just saying this.
"But Mercedes are still the favorites – how can they not be when they have won seven world championships in a row?"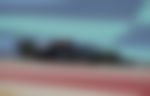 Claiming that Mercedes would love all the pressure to be put on Red Bull before the season starts, he said, "I'm sure Mercedes also want people to think we are the favorites and put the pressure on us. But we are just focused on ourselves. You can be sure that everyone in this team and at Honda is pushing to beat them and anyone else who may be quick this year.
"I see every season as a new opportunity to beat them. But we would be stupid to expect that fight to be easy and look at testing and think we are ahead."
Quali is the true test, claims the Dutchman
The 23-year-old expects qualifying to be a true barometer of where the teams are at. He said, "I personally can't wait until we are all pushing in Q3; that is when you will see everyone at full power with low fuel.
"That is the time to see who developed performance-wise. Then in the race, we will see who can keep that performance over a race distance. Let's hope we can be good at both."
Can the Dutchman pull off the impossible in 2021?
ADVERTISEMENT
Article continues below this ad
Max Verstappen will be carrying the whole weight of the non-Mercedes-aligned world on his shoulders as he enters the 2021 season. If he wins the 2021 title, he would be the first driver since 2013 to win a title in a non-Mercedes car. Such has been Mercedes' dominance that people are skeptical whether the troubles which befell the team in pre-season will continue into the season.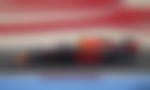 The Dutchman will be hoping that he can make a fast start to the season, which is something he has struggled with due to reliability issues in the past seasons. In Honda's last season in the sport, they will be looking to exit it with a bang. Thus, the updates that they have incorporated into the car look to have made the car fairly reliable.
ADVERTISEMENT
Article continues below this ad
The season-opener looks enticing and the battle between Mercedes and Red Bull looks set to be a season-long one. Let's hope the opener lives up to the billing.