Stuck Between Keeping Healthy Family Ties & Profitable Business, Stroll Reminded of Hamilton's Life Changing Decision as Reality Check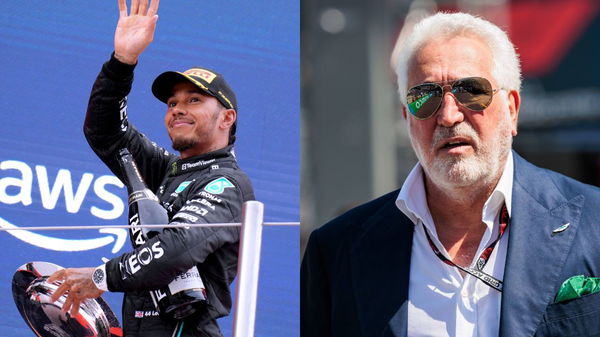 Balancing family ties with the pursuit of a profitable business has long been a tightrope walk, even for the world's most successful individuals. This delicate equilibrium is not reserved for ordinary people alone; it extends to the highest echelons of society, including the fiercely competitive world of F1. At the heart of this delicate dance between family and business, we find the intriguing parallel between the Hamiltons and the Strolls, two families navigating the complexities of wealth, ambition, and familial bonds tied with the world of motorsport.
America's Favorite Video Today
The Hamilton-Stroll parallels
Lewis Hamilton's journey to F1 was intricately linked with his father, Anthony Hamilton. From the humble beginnings of go-karting to the pinnacle of motorsport, the duo shared an unbreakable bond. Anthony was not only Lewis's father but also his manager, guiding him through the tumultuous early years of his career. However, as Lewis's star ascended in F1, their relationship faced turbulence. Lewis highlighted the difficulties of working with his father as both manager and parent, describing the struggle to find emotional support. He yearned for the simple joys of being a son and having a close relationship with his father, something that had been lost. This decision, though initially challenging, ultimately paved the way for a renewed father-son connection and proved to be pivotal to Lewis's continued success.
ADVERTISEMENT
Article continues below this ad
On the other hand, Lawrence Stroll, with a staggering net worth of $3.7 billion, traces his roots to the world of fashion, having invested in iconic brands such as Tommy Hilfiger and Michael Kors. However, his foray into F1 emerged when his son, Lance Stroll, made his debut with Williams in 2017. Lawrence Stroll's influence in the sport deepened as he led a consortium to rescue the struggling Force India F1 team in 2018, rebranding it as Racing Point. His vision for Aston Martin also became a reality in 2020 after a substantial investment, with the team subsequently transitioning to Aston Martin for the 2021 season. However, while Lawrence's vision for his team has been marked by ambition, his son's performance on the track has experienced its own ebbs and flows. Lance Stroll has shown promise but has also faced challenges in matching the speed and consistency of his teammates.
Get instantly notified of the hottest F1 stories via Google! Click on Follow Us and Tap the Blue Star.

Follow Us
In a candid episode of the Red Flag podcast on Spotify, the hosts, while discussing father-son relations, reflect, "Lewis Hamilton fell out with his dad, Anthony Hamilton, who was his manager for years. There was a long spur of time where those two didn't talk to each other, and it's actually quite sweet now. You know, you see a lot of quotes from Lewis and Anthony where they say the best thing that ever happened was us…. So there is something you know that it is. Sometimes it's quite sad when you see that that family dynamic is kind of mixed up with business because it very rarely works successfully. Yes, looking at the strolls because they're a lot of high stakes, and there's like, you know, It's a lot of money involved, but ultimately, if you took all that away, I think things would be a lot better. I don't know what the relationship is like between Lance and Lawrence. It seems to be okay. But I think that Lance's career would be on a better trajectory if that wasn't his situation."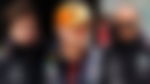 Responding to Wolff's "Wikipedia" Jibe, Verstappen Calls Hamilton '6 Time Champ' in Brutal Insult to Ignite Fresh Controversy
Hamilton's journey reminds us that it's also about maintaining a balance between personal happiness and professional achievements. While Lance Stroll has faced a challenging season, notably overshadowed by his teammate Fernando Alonso. But Stroll's talents have not gone unnoticed.
Lance Stroll's Understated Talent
This season has been a demanding one for Lance Stroll, both on and off the track. His struggles began with a pre-season cycling accident that left him with injuries requiring surgery, setting the stage for a challenging start. Additionally, a recent infection forced him to miss the media day at the Dutch GP, further complicating his campaign. Amidst these adversities, Stroll's points tally falls significantly short of his teammate, Fernando Alonso.
ADVERTISEMENT
Article continues below this ad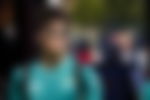 Despite the points differential, Tom McCullough commended Stroll's high-speed car control, particularly his prowess in high-speed corners and low-grip situations in wet conditions. Stroll's dedication to honing his skills is evident in his extensive simulator work and collaboration with his engineers. His ability to analyze data, often comparing it to Alonso's, showcases his commitment to improvement. Moreover, Stroll's strengths manifest on the track, with impressive first laps and excellent starts. These attributes have earned him respect within the team and from his teammate, Alonso, who has acknowledged Stroll's potential.
Watch this Story: Is Lance Stroll Holding Back Aston Martin F1?
ADVERTISEMENT
Article continues below this ad
What do you think is Lawrence Stroll's involvement taking a toll on his son's career?
Providing feedback will help us make your experience better.
Enjoyed Your Read? Let us know how likely you are to recommend EssentiallySports to your friends!
Edited by: