Mercedes Didn't Run a Revised F1 Nose Design in Bahrain Shakedown
Published 03/17/2021, 3:47 AM EDT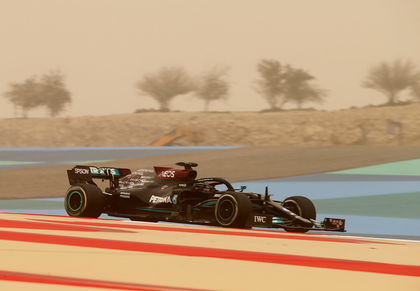 ---
---
Mercedes endured a very frustrating preseason testing program held at Bahrain. Despite these apparent struggles, rival teams are wary to take the situation at face value and fear that this may be a 'sandbagging' tactic by the team. This fear has lead to people on social media posting pictures of alleged perceived changes to the Mercedes car after testing.
ADVERTISEMENT
Article continues below this ad
The German team were left to rue the stop-start nature of their program. Gearbox problems plagued Valtteri Bottas on day one of testing while day two saw Lewis Hamilton spin out, bringing out the red flags. Day three saw another spin for Hamilton, which just capped a terrible three days.
Mercedes resorting to subversion tactics?
ADVERTISEMENT
Article continues below this ad
A picture was posted by Valtteri Bottas on his Instagram story, which featured the nose of his car. The nose appeared to be different from the one used for testing. This lead to fans on social media being in a frenzy over Mercedes sandbagging the Bahrain test. 
But this tweet by Tobi Gruner has allayed fears of that. He puts it down to the angle/lighting making the nose look different from usual.
Mercedes just told me it's identical to the nose used during testing. Must be the angle or the lighting that makes it look different. https://t.co/74jcMVjbko

— Tobi Grüner 🏁 (@tgruener) March 16, 2021

Either way, people are puzzled by Mercedes' poor performance during testing. Skepticism has also reigned supreme, and rightly so, because the team have taken that route and sandbagged before. 
In 2019, they didn't have the smoothest testing program, which led to Ferrari being hailed as the favorites. This narrative was fueled further when they 'conceded' that the Ferrari was the quicker car.
But as soon as the season kicked off, the German team reeled off eight successive wins in the first eight races.
Why do the German team appear to be in trouble?
ADVERTISEMENT
Article continues below this ad
Putting Mercedes' history of sandbagging aside, there were signs of worry during the test. Even if Mercedes are not the fastest car during the test, they almost always manage to clock in the most laps. However, in the recently concluded testing, they completed the least laps of any team.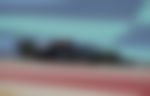 Add to this the fact that this was a short three-day test compared to the normal six-day regime. Why would Mercedes look to self-sabotage whatever little data they get to get involved in subterfuge? These are signs which point toward genuine problems.
ADVERTISEMENT
Article continues below this ad
Anyway, Mercedes appear to have big problems to solve with less than 10 days to go for the season opener in Bahrain. They will be hoping they resolve it by then, because if they don't, their 2021 campaign would be in deep trouble.