Mercedes F1 Reveal Lewis Hamilton Was a 'Mercenary' When He First Joined the Team
Published 04/07/2021, 7:20 AM EDT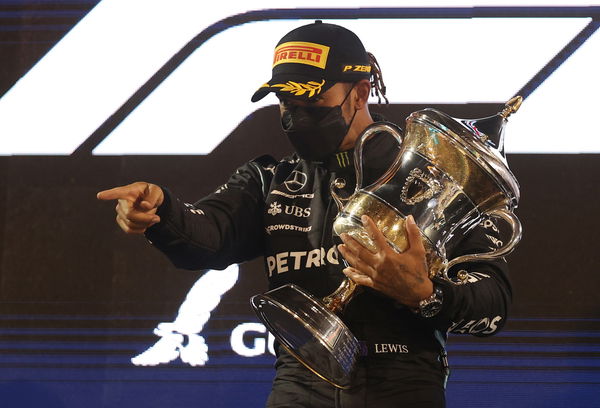 ---
---
Lewis Hamilton has been a relentless winning machine since making the switch from McLaren to Mercedes back in 2013. This has seen him win six of the last seven drivers championships since the advent of the turbo-hybrid era in 2014. Mercedes' James Vowles and Andrew Shovlin reveal the change that Hamilton had to undergo upon joining the team.
ADVERTISEMENT
Article continues below this ad
What the Brit has managed to achieve with Mercedes is truly unprecedented. The combination of the two has worked wonders, resulting in the German team's single-handed dominance, the likes of which has never been seen before. What Hamilton has managed to do over the years is outstanding as he's made minute changes to how he handles the car.
Lewis Hamilton has completely changed his outlook since switching to Mercedes
ADVERTISEMENT
Article continues below this ad
On the Beyond The Grid podcast, Chief Strategist James Vowles felt that Hamilton only looked out for himself when he joined the team in 2013.
"He's definitely. I'm speaking on my behalf, I can't speak on behalf of others. But he's a very different character from the character that joined us. When he joined us, he was a mercenary, he was here for himself to win races.
"That desire to win hasn't disappeared but what he's realized is you do it with the team and as part of the team and you become the greatest sportsman that exists, as a result of it. One individual cannot rely on himself."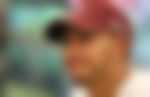 Trackside Engineering Director Andrew Shovlin spoke about Hamilton's desire to win was to the detriment of the car initially.
"Early on, he had this relentless desire to win every race, manifest itself in his driving, and he would just push and push and did not stop. I think now he's becoming a much more calculating driver. From the first lap of the first race, he's thinking about Championships and about looking after the car and the tires a lot more."
Shovlin also spoke about the calculating nature of the 36-year-old currently.
"He hasn't gotten any better at losing races because that's just in his nature. Certainly, his approach to the weekend and his thinking in the car. And everything is becoming really calculated, clean, and clinical.
"To the point where if someone asks you about Lewis making mistakes, you're thinking back and going back seasons kind of, to try and recall any examples. His target is perfection and that's a difficult target to pick. That's what he's trying to achieve."
Is the Brit on the verge of leaving F1 in 2022?
What Lewis Hamilton has done very smartly is set himself up very well for life beyond F1. So, if he were to decide to leave the sport suddenly, he won't be short on money. He has diversified into different fields as he's gotten involved in music and voiceovers in movies.
Hamilton has built up a considerable business empire that has seen him give financial as well as vocal support to causes near and dear to his heart. The Brit has also invested in fashion, restaurants and has launched his own team in the Extreme E motorsport series.
ADVERTISEMENT
Article continues below this ad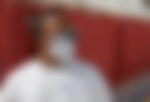 So, he might very well leave the sport in 2022 once he's achieved his goal of winning that eighth championship in 2021. But if he's unable to win in 2021, will he change his mind?
People can expect to know his answer on this matter approximately midway through the season during the summer break. That will be something that breaks the internet.
ADVERTISEMENT
Article continues below this ad