Mercedes' Image Not Improving Because of Lewis Hamilton: Villeneuve
Published 03/25/2021, 9:40 AM EDT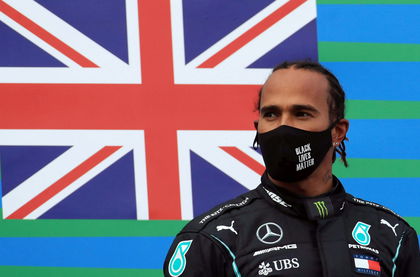 ---
---
Lewis Hamilton enters the 2021 season on the verge of history as he seeks to win his eighth title. This would put him ahead of Michael Schumacher statistically as the greatest driver of all time. However, the Brit's reward for his relentless consistency was only a one-year extension with Mercedes. Thus, former F1 champion Jacques Villeneuve believes the German team are looking to move on from Hamilton in 2022.
ADVERTISEMENT
Article continues below this ad
Hamilton would be looking to sew up his record-breaking title in 2021 itself. However, the Brit faces a spirited challenger in Max Verstappen. The early indications seem to have Red Bull vastly improved from last season. How Hamilton deals with this could make the potential extension talks interesting.
Mercedes looking to move on from Lewis Hamilton in 2022 according to Villeneuve
ADVERTISEMENT
Article continues below this ad
In an interview (translated via Google), the former F1 champion Villeneuve thinks Mercedes are looking to move on from Hamilton in 2022 as they want to get recognized for the cars they build. He thinks the spotlight is more on Hamilton than them.
The Canadian said, "I think Mercedes has achieved the maximum it can get in terms of media attention and prestige. If Hamilton is now world champion again, nothing will be added. I also believe that the general public perceives all of these titles as Hamilton titles, and less as Mercedes titles.
"In my opinion, the image of Mercedes would be more respected if another driver became champion with their car.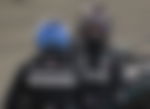 The 49-year-old also believes that Hamilton may have wanted to extend for less time, but more money.
He said, "For me that is a possible background to this one-year contract. It is also said that Hamilton wanted to work less for more money, but that usually doesn't work that way."
Will the Brit leave the sport in 2022?
The answer to this question lies in how the 2021 season ends. If he manages to win the eighth title in 2021, there is a strong suggestion that he could move on from the sport. At that point, he would have nothing more to prove.
ADVERTISEMENT
Article continues below this ad
His record will also take some beating and will need real consistency from the next-generation drivers. The new regulations in 2022 could be tricky and he would prefer to exit the sport on a high.
Know More – George Russell "a Big Way Away" From Mercedes F1 Dream Becoming Reality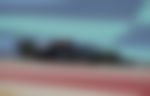 However, if he fails to win in 2021, one can see him looking to prove everyone wrong in 2022. What remains to be seen is if that will be with Mercedes or any other team. The 36-year-old would be a wounded tiger and that case and would in fact make him more dangerous. This narrative will be interesting to watch as the season flags off in Bahrain on March 30.
ADVERTISEMENT
Article continues below this ad