Mercedes Poke Fun at Themselves in a Long List of the Team's Biggest Blunders in F1
Published 02/20/2021, 4:10 AM EST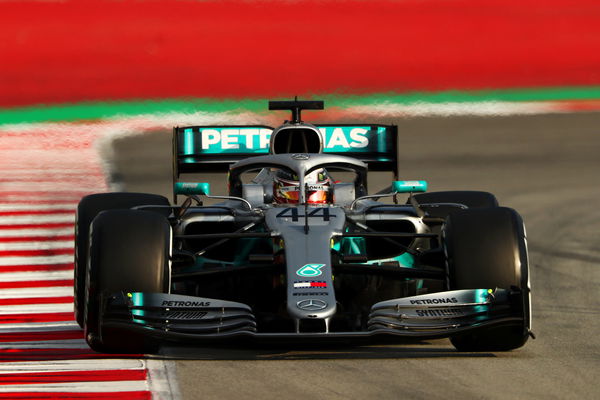 ---
---
Mercedes have been a dominant force in F1 since the introduction of the turbo-hybrid era in 2014. Even though they've put on one impressive performance after the other, they have had a few embarrassing moments here and there. Recently, they brought attention to all those moments with a tweet. 
ADVERTISEMENT
Article continues below this ad
They built a magnificent car last season that did a phenomenal job of maximizing the talents of Lewis Hamilton. This did, however, lead to them making a few tough decisions. They have had to use team radios to extend his advantage further.
The German team have also had to endure a bunch of unlucky moments on the track with engine failures and both their drivers being a little hot-headed with each other on the track.
ADVERTISEMENT
Article continues below this ad
A compilation of Mercedes' heartbreaks on Twitter
As is the Mercedes' social media team's habit, they chose to take the funny route in dealing with these issues.

The first muted word was Bahrain 2020, albiet for reasons outside their control. That weekend saw French driver Romain Grosjean endure a horrible crash in the opening lap. Fortunately, he escaped with minor injuries and had the Halo safety device to thank for that.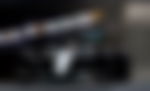 Germany 2019 saw both drivers, Hamilton and Bottas, have bad days in the car. In a crazy wet race, Hamilton was lucky to finish within the points due to the Alfa Romeo cars getting penalized, and his teammate Valtteri Bottas struggled and was way outside the points.
Hamilton-Rosberg era
The third word, Malaysia 2016, was the scene of Hamilton's engine blowing up and Vettel into Nico Rosberg at the start, which cost him a potential race victory and extend his championship lead further.
Spain 2016 saw both teammates Hamilton and Rosberg crashing into each other in the first lap, which was the peak of the unhealthy rivalry the two had.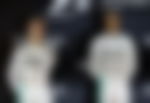 Disappointing team order
And finally, 'Valtteri, it's James' is Mercedes version of Ferrari's controversial 2002 Austrian Grand Prix and Red Bull's 'Multi 21.'
ADVERTISEMENT
Article continues below this ad
They asked Bottas to relinquish his race win so that Hamilton could extend his lead in the Championship, which ultimately made the Finn endure a winless season.
From the looks of it, they are also planning on muting Sakhir 2020 as well. This is because a couple of colossal errors during pit stops cost George Russell his maiden F1 victory and Bottas couldn't go on to take a race victory.
These moments have entered F1 folklore and will never be forgotten.
ADVERTISEMENT
Article continues below this ad
Which words do you think other teams would want to mute? Let us know in the comments.