Mercedes Reveal Major Parts From 2021 F1 Car "Has Already Seen Action on the Track in 2020"
Published 02/17/2021, 6:40 AM EST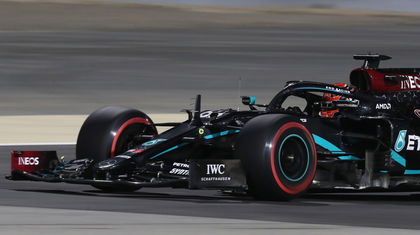 ---
---
Mercedes will be launching their car, the W12, for the upcoming season on March 1. Technical Director, James Allison, says the W12 is similar to the 2020 car, W11. 
ADVERTISEMENT
Article continues below this ad
There are, however, concerns in the Mercedes camp regarding the performance of the power unit in the offseason. The Silver Arrows will be hoping that they can resolve it before the pre-season testing starts in Bahrain.
The similarity to last season's car makes for interesting reading. They were already the best car by a fair margin in 2020. So, even if they are using the same car for 2021, it would require the other team's making significant leaps to beat them. Plus the fact that other teams will have their attentions divided by readying the 2022 car.
ADVERTISEMENT
Article continues below this ad
Allison on W12 being similar to W11
Allison thinks there will not be too many things different from the 2020 car. He said, "This year's a little different because much of what we're going to launch with the W12 has already seen action on the track in 2020." 
"And so instead of having all that new inventory, being tested here there and everywhere and being assembled in sub-assemblies then onto the real car. We have instead more of a management job of making sure that our stocks are level."

The Briton fears that they may miss out on a few things while packing them off to the tracks. He said, "That we are putting all the things we need to in the right places and that we're doing the testing of the things that have changed rather than the entire car."
"Because of that change of rhythm, it does make us worry have we missed something and we're busy, of course, just trying to make sure we double-check and triple-check that we haven't. By the time we're ready to put things in airplanes and send them off to tracks, we don't have any embarrassing omissions."
Mercedes expectations for 2021 
ADVERTISEMENT
Article continues below this ad
Mercedes will enter 2021 as the obvious favorites to win their Eighth Constructor's Championship. The German team, though have had a few concerns with regards to expectations on the new cars.
There have been worrying signs behind the scenes with new engine chief Hywel Thomas stating there have been issues with the power units. This mirrors what happened in 2020 testing program. But the postponement of the season helped them tune those problems out.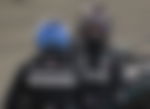 They will see a renewed challenge from Red Bull in 2021. Ferrari would also be looking to improve on their horror 2020 campaign. So in the midst of this, will Mercedes canter to the championship, or will there be a surprise winner?
ADVERTISEMENT
Article continues below this ad