Mick Schumacher: No Regrets Joining Haas Despite Ferrari's Influence Over Decision
Published 02/17/2021, 7:50 AM EST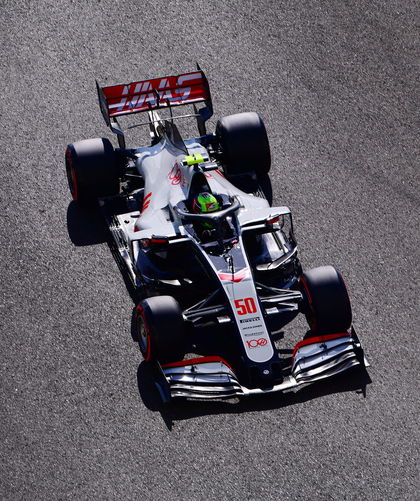 ---
---
Mick Schumacher will start his Formula One adventure with Haas F1. He will join the American team after having a dominant 2020 F2 campaign with Prema Racing. The German is at peace with his decision of joining Haas.
ADVERTISEMENT
Article continues below this ad
The 21-year-old would be filling the void within Michael Schumacher fans' hearts. Schumacher Senior has unfortunately been out of the public eye after he suffered a life-changing accident while skiing in 2013.
Mick Schumacher thinks Haas is perfect for him
ADVERTISEMENT
Article continues below this ad
Schumacher, in an interview, thinks that Haas is a great first F1 team. He said, "They are not the biggest team. In return, they have a very direct line to their drivers. We are in contact very often, which is of course nice. It is also good to know or discuss what the team's goals are. They work very well with their drivers. I also believe that a breath of fresh air will be very good for the team."
"Hopefully that will motivate you and let us go well together. I felt at home straight away. Sometimes that takes longer. At Haas, the time had come after the first day, after the first meeting. I am happy to have stayed there. It is a good station to develop myself further."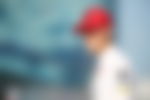 Schumacher thinks Alfa Romeo was in the frame but he's ok with Ferrari's decision. He said, "The decision was of course made together. But in the end, I have very little experience in Formula 1, and Ferrari is extremely knowledgeable. You know the business. You know exactly what is best for me."
On Haas saying the 2021 season will be a transition year, he said, "I have to wait for the first couple of races to give an informed answer. Of course, I promise myself a lot myself. I want to get used to the team very quickly so that I feel very comfortable – and they get along with me."
"If we can do that, the results will come. Even if it is a bridging year for us: If the option arises, the spark of luck plays along, we will give everything to then use the luck and bring the results home."
Haas expectations for 2021
ADVERTISEMENT
Article continues below this ad
The American team will have few expectations for the 2021 season. They have openly told that this would be a transition season in terms of bedding in their rookie driver lineup.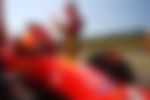 They will also be putting all their eggs in the 2022 car basket. The American team will be writing off this season and should the opportunity arises to get into the position of a point, they will take it.
ADVERTISEMENT
Article continues below this ad