Mission Winnow: Who Are Ferrari's 'Invisible' F1 Title Sponsors?
Published 03/10/2021, 7:00 AM EST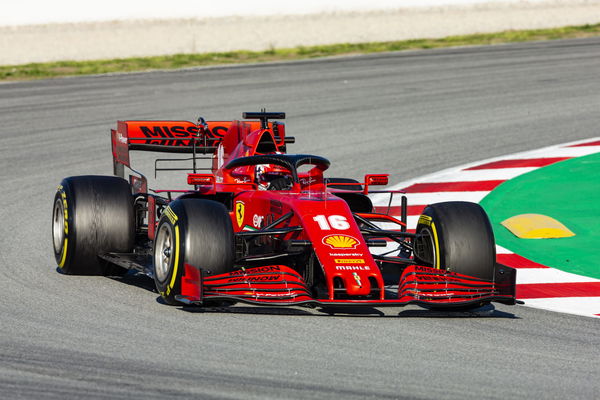 ---
---
Ferrari and F1 fans have become accustomed to seeing the red cars on the grid for a long time. In recent years, fans would have been familiar with the sight of a certain Mission Winnow. This has been present on the rear wings and its logo on the engine cover.
ADVERTISEMENT
Article continues below this ad
This particular sponsor has seen Ferrari get into a lot of trouble over the past few seasons due to its association with Philip Morris International(PMI). PMI is one of the leading producers of cigarettes in the world. 
F1 has been looking to wean itself off the tobacco advertising as many of the countries in which the sport organizes races have strict anti-tobacco advertisement laws.
ADVERTISEMENT
Article continues below this ad
What is Mission Winnow?
Mission Winnow is a brand of PMI which, according to its official website, 'is a communications platform that stands for progress, transparency, facts over preconceptions, and the relentless search for improvement.'
The mission statement of the company on its official website states that it seeks to 'drive change by constantly searching for better ways of doing things. And by committing to learning and knowing more, it's easier to make choices that improve the future for everyone.'
Why the partnership with Ferrari?
Ferrari have had a long-standing association with PMI. They were sponsored by Marlboro, PMI's most best-selling and well-recognized brand, for a very long time.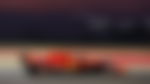 This association saw the Italian team showcase the logo of Marlboro, as their title sponsor on their rear wing for close to 14 years from 1997 to 2011. But since F1's ban on tobacco advertising on livery since 2008, the Italian team has replaced it with a barcode, after which the team went to having Scuderia Ferrari on the rear wing despite Marlboro staying on as a sponsor.
But this barcode has been cleverly used as a way of subliminal advertising. 
In 2018, the Prancing Horses made the switch to Mission Winnow as a title sponsor. This saw them get featured on the car's rear wing for certain races.
ADVERTISEMENT
Article continues below this ad
Why was Mission Winnow not featured on the livery of Ferrari at certain races?
This is largely due to the strict anti-tobacco advertising laws in certain countries. Over the past few years, Ferrari have been unable to field the Mission Winnow branded car at certain races.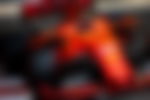 Ferrari have removed the branding at these events when they were under investigation by Australian authorities at the 2019 Australian Grand Prix. So, in order to avoid future hassles like that, they decided to remove such branding in strict countries.
ADVERTISEMENT
Article continues below this ad