"Most Mercedes People" Closely Following Russell's Progress at Williams in 2021
Published 02/19/2021, 6:30 AM EST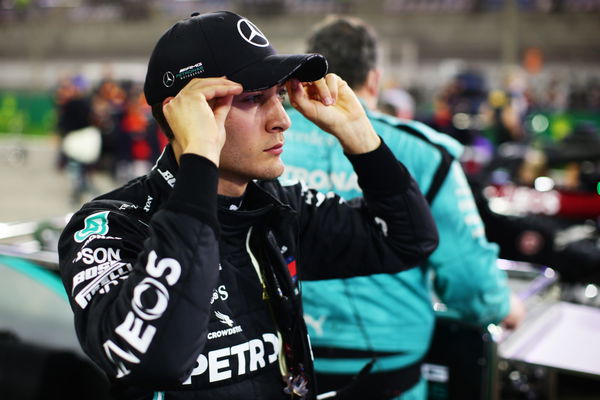 ---
---
Mercedes have secured the re-signing of Lewis Hamilton for the 2021 season. While the saga was going on, George Russell was a name that flew around to replace him. The German team will be closely monitoring his progress at Williams.
ADVERTISEMENT
Article continues below this ad
Mercedes have had a bit of an issue with regards to their power units. The head of their engine division Hywel Thomas has made assertions to that fact. But, he remains optimistic over them rectifying the issues before the season kicks off.
They will also be supplying McLaren power units after a deal was struck in 2019. This brings the total teams they will be manufacturing engines for to four. They are Mercedes themselves, McLaren, Aston Martin, and Williams.
ADVERTISEMENT
Article continues below this ad
George Russell: Future Mercedes Number One Driver?
Mercedes will be wary of the renewed challenge from Red Bull after they secured the signing of Sergio Perez. The German team's technology director Mike Elliott, in an interview, thinks that Red Bull will be the great challengers.
He said, "They (Red Bull) will be our strongest opposition and I think in Verstappen they have a very good driver, and I think Perez will be a strong second driver to him for scoring points when Verstappen doesn't or supporting in their bid for the constructors' championship."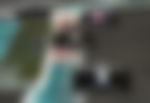 He also expects the Ferraris will be back. The Briton said, "Then I think if you look at the key drivers, [Charles] Leclerc is obviously a really good driver. It's going to be interesting to see how [Sebastian] Vettel gets on at Aston Martin, see whether he can reignite his career."
The Briton also said that the team will be keeping a close eye on Mercedes-contracted Russell's fortunes at Williams. He said, "Then I think most Mercedes people, as well as looking at our drivers, probably would also follow what George [Russell] is doing at Williams."
Should they extend Russell's contract?
Mercedes find themselves in the interesting situation of their three contracted drivers being out of contract in 2022. This is interesting as their next move will be informative of the direction they want to head in.
Hamilton may or may not stay beyond this season. He will most probably give an update about his future beyond 2022 midway through the season. Valtteri Bottas has been underwhelming in his time at Mercedes. 
ADVERTISEMENT
Article continues below this ad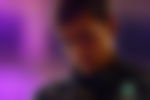 Russell got his trial run in a Mercedes after Hamilton contracted the CoronaVirus. He impressed in that weekend and could very well have had his maiden race victory if it weren't for bad luck.
Mercedes extending Russell's contract is the cheapest and low maintenance option. But, the team has had a wandering eye towards Dutchman Max Verstappen over the years. So this dynamic will be very interesting to watch off the track in that regard.
ADVERTISEMENT
Article continues below this ad