"Not a Guy Who Likes BS": Lando Norris Sets Sights on Battling Max Verstappen And Lewis Hamilton as He Issues Startling Ultimatum to McLaren & Co.
Published 11/29/2022, 1:08 AM EST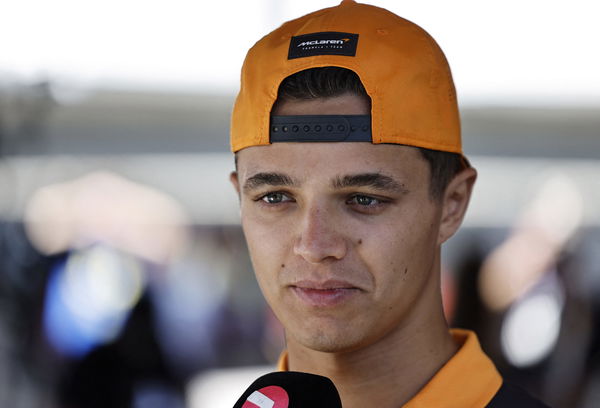 The McLaren rising star, Lando Norris, sheds light on future plans with the home team. Even though the season of 2022 didn't go in their favor, Norris is convinced that he has what it takes to bag a championship in the coming season.
ADVERTISEMENT
Article continues below this ad
Finishing in the seventh position in the championship this year, Lando Norris believes he is up to fighting with the big guns like Max Verstappen and Lewis Hamilton in the field. However, when asked about his future with the team, Norris claimed, "Only time will tell."
ADVERTISEMENT
Article continues below this ad
Norris is admittedly not satisfied with the way things have turned out for himself this year. Nonetheless, Norris signed his contract with McLaren before the season of 2022 came to an end. His new contract spans over the next two years, until the end of the year 2025.
Lando believes that there is a huge room for improvement and McLaren will be willing to find its way all the way to the top. In an interview with Sky Sports F1 at the end of the Abu Dhabi Grand Prix, Norris shared his future plans.
He said, "I'm not a guy who likes BS or likes people trying to make me happy, I like people just being honest. Time will tell. You can never be 100 per cent certain where you're going to be, but you can have a good shot at it."
Sharing his desire to compete with the champions in the game like the Red Bull and Mercedes stars, Norris said, "If we want to do well and we want to be champions at some point and we want to win races, we can't be satisfied with where we have been this season, but we can certainly be satisfied with the progress we've made."
Furthermore, Norris shared what it is like working at McLaren.
Lando Norris believes that McLaren needs to push a lot harder next season
McLaren boy, Norris believes that even though, the progress the team has made this season has been rather relevant, however, not enough to win championships. Norris had previously been vocal about the struggles he had been facing with the team car. He had claimed that the car does not suit his driving style.
ADVERTISEMENT
Article continues below this ad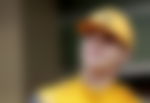 Lando further added saying, "I mean, from where we were in race one, I think we've done a good job – we recovered well."
"From the mechanics with our pit stops, our strategy, the whole team's work ethic – so many things are working well, it's just we need a slightly better car, that's all," he said, in conclusion.
ADVERTISEMENT
Article continues below this ad
Watch This Story: After breakup with ex-grilfriend Luisinha Lando Norris takes his new bae for a drive
Lando Norris has been showing immense caliber and consistent growth in the entire season of 2022. Will he go on to achieve bigger goals with McLaren in the coming season?