"Once He Made the Decision…": Retired Sebastian Vettel Handed Tempting Fantasy Over Telling Final F1 Moments
Published 11/30/2022, 5:28 AM EST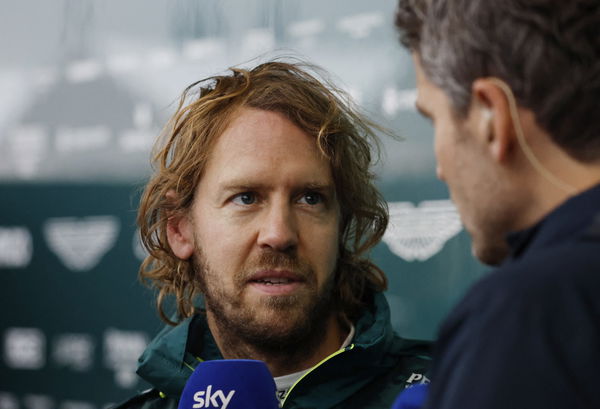 Former F1 driver and world champion, Damon Hill, recently appeared on the F1 nation podcast to discuss various matters of the F1 community. The Briton touched on the subject of Sebastian Vettel leaving the grid. A lot about Vettel's last performances fascinated him. He also believes that it isn't over for Vettel when it comes to F1.
ADVERTISEMENT
Article continues below this ad
Damon Hill has always been an important voice in the F1 world. With Sebastian Vettel leaving the grid for good, the 1996 F1 champion expressed his fascination with his performance hike since the news.
ADVERTISEMENT
Article continues below this ad
On the podcast, he said, "I'm particularly interested in how drivers can rekindle that passion for driving." [Translated from Google.]
"You doubt you want to stay a racing driver and you don't like it, it's very difficult to be successful," he added.
In conclusion, "Once he made the decision not to be a racing driver anymore and suddenly started racing again, that's my theory, he started having fun again, just for fun. And everything Suddenly, he is up to it."
Damon believes Vettel is not done with F1 and that the F1 world will definitely see more of him. He believes that the German just needed to step away from the track to calm himself, but he is convinced that the former Red Bull Driver would find his way back to the tracks.
He said, "He's been a huge part of this sport so he'll be back to contribute in some way. But I think he probably needs some space and perspective. That's anyway my experience."
Damon Hill also tried to explain what it is like to be an F1 racer and how reality fades into a haze from behind the wheel.
What is it that can bring Sebastian Vettel back to F1?
The former Williams driver shed light on the reality of the sport. He stated that it isn't easy to gauge reality from behind the wheel.
He said, "It's blinding, this sport. You see the world from the paddock, from the grid, from your cockpit. You have to be able to step back from it all and see Formula 1 in the context of it all. happening in the world, because it's not a priority in the world."
ADVERTISEMENT
Article continues below this ad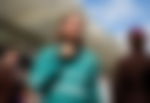 Damon also claimed that Sebastian Vettel would find a sense of calm and liberation in his new beginning at the start of the year 2023. Doing something outside of the sport for the first time will be exciting, yet extremely scary, he added.
He further concluded, "He is very young. I quit when I was 40. How old is he? 35, so still very, very young, really."
ADVERTISEMENT
Article continues below this ad
Watch This Story: Donuts galore at Abu Dhabi GP as Vettel joins Ricciardo Verstappen and more in entertaining the crowds
Damon Hill strongly believes that the four-time world champion won't be able to stay away from the grid for far too long. Many Vettel fans are hanging by the same hope. What do you think? Will Vettel come back eventually?
Edited By: Ranvijay Singh