Red Bull F1 Boss Christian Horner Praises Netflix Drive to Survive for Raising Awareness
Published 03/24/2021, 4:43 AM EDT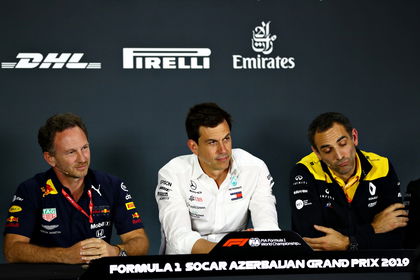 ---
---
Netflix's 'Drive To Survive (DTS)' series premiered in 2019, giving fans a behind-the-scenes look at the 2018 season. Since then, they have managed to capitalize on the early success and have recently rolled out the third season in the series on March 21. The third season has been positively received by fans of F1. So, Red Bull team boss Christian Horner believes it's here to stay, for that very reason.
ADVERTISEMENT
Article continues below this ad
It's over-dramatized a few moments but all-in-all has proved very successful in its main goal; the series has done a great job at drawing in fans who weren't heavily invested in the sport.
The third season chronicles the pandemic-stricken 2020 season, which saw a shortened 17- race calendar get completed in record time. There were a few moments that the show could have added, but in the overall scheme of things, did a balanced job of portraying stuff.
ADVERTISEMENT
Article continues below this ad
Horner likes the positive impact Drive To Survive has had on F1
In an article for Red Bull Racing's official website, team principal Christian Horner wrote about how the show portrays a different side of F1. He wrote, "I am sure you will have seen the trailers, if not binged-watched it already, but the third season of 'Drive to Survive' is now on Netflix. I was recently asked if I winced whenever I watched it back, the honest answer is yes, constantly!
"It is a TV show but it is also showing a side of the sport that is not normally conveyed during a conventional weekend broadcast.
It shows some of the characteristics and some of the personalities, which is presented in a certain way to engage the audience, but overall it is very positive for F1 and the popularity seems enormous."
ADVERTISEMENT
Article continues below this ad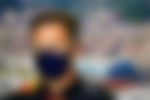 Horner
also humorously mentioned how it managed to draw his daughter into the sport. He wrote, 
"

This series is covering the 2020 season, which had so many challenges and you think 'how did we do all of that in such a short space of time?'.

It is a very positive thing for F1 and brings in a whole new audience to the sport."
"My 14-year-old daughter and her friends didn't have much interest in F1 before the Netflix series. And now they know who all the drivers are!"
ADVERTISEMENT
Article continues below this ad
Should there be future seasons of DTS?
Even though Drive to Survive has been successful in drawing new fans into F1, it needs to be managed properly.
Otherwise, there could be a danger of fans just waiting for the new season of the show to come out. Thus trivializing the excitement of watching an actual F1 season.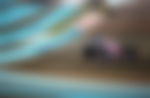 There is also an inherent danger of the show reaching a saturation point, which could lead to it doing quite badly. So, Netflix should try to quit while they are ahead. There are reports that the filming crew are present to film the fourth season during the 2021 season. Let's hope that Netflix quit on a high and avoid making too many seasons.