Sebastian Vettel Definite He Can Replicate Lewis Hamilton's Mercedes Success With Aston Martin
Published 03/06/2021, 9:38 AM EST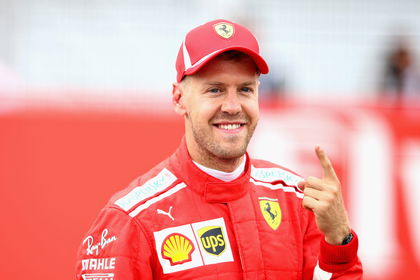 ---
---
According to team principal Otmar Szafnauer, Aston Martin are shaping up to challenge for the title within the next three to five years. But with such a long-term goal, will Sebastian Vettel be realistically thought of as a title contender? The German surely thinks so.
ADVERTISEMENT
Article continues below this ad
The British team signed Vettel after he endured two horror seasons with Ferrari in 2019 and 2020. These two years represented a major fall from grace for the four-time World Champion, which led to rumors of him being washed up.
Sebastian Vettel optimistic about challenging for a title in the short term
ADVERTISEMENT
Article continues below this ad
In an interview (translated via Google), Vettel revealed that is very confident in his ability to win a fifth world title despite his advanced age. He said, "I think I have it [still in me]. I'm not that old yet. Age is also not the decisive factor that decides on a title fight.
"But that also depends on the circumstances, how things will go in the near future."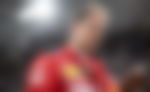 The German, however, acknowledged the short-term flux within the team. He said, "This is a long-term project if you really want to win. If you look at Mercedes, they started somewhere, around 2011 or 2012, and then really hit the road to victory with the new power unit when they just got off the starting blocks a lot faster than everyone else, but the car was 2014 not really great as far as the chassis is concerned."
He estimated five years as a time for a chassis to be good. "It took a total of five years for the chassis to be the best in the field. That's the time it takes, but everyone has the time, and not everyone did the job.
"There are a lot of projects, different manufacturers, and in the end, only one can win."
Despite all this, he's optimistic about the changes within F1 to facilitate quick development. He said, "Obviously, Formula 1 is currently changing, maybe you don't need these three to five years anymore."
Can the great German regain his touch?
ADVERTISEMENT
Article continues below this ad
He will be hoping that he can propel the British car to a few more podiums and race victories in 2021. The car is powered by a Mercedes power unit, which gives them significant power over most of the field.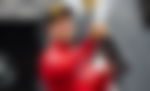 He should try to harness what he can out of it. The German will also have the benefit of not having the pressure of doing great at a historic team. He returns to an environment where people speculate he will thrive in, as demonstrated by his time at Red Bull.
ADVERTISEMENT
Article continues below this ad
So, do you think Vettel's move to Aston Martin is the push he needed to return to his winning self? Or will he prove his critics right and show that he truly has lost his charm?