Sebastian Vettel Would've Stopped Racing Point's "Mistakes" in Turkish GP: Ralf Schumacher
Published 03/22/2021, 5:15 AM EDT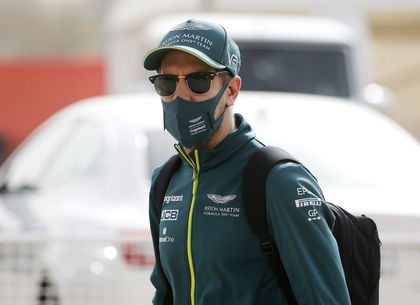 ---
---
Sebastian Vettel will be making a fresh start in 2021 as he will don the British racing green overalls of Aston Martin. This comes after he endured one of the worst seasons in his career in 2020 when he finished a lowly 13th in the driver's standings. He would be looking to make a great impact at the British team, and former F1 driver Ralf Schumacher seems to think so too.
ADVERTISEMENT
Article continues below this ad
The start of Vettel's fall from grace can be traced back to the 2018 German Grand Prix when he crashed out while in the lead of both the Grand Prix race and the title race. This resulted in him melting down and losing the title narrowly to Lewis Hamilton. Since then, he's only won a meager two races across 46 race starts. This will be something he will look right while at Aston Martin.
Sebastian Vettel perfect for Aston Martin according to Ralf Schumacher
ADVERTISEMENT
Article continues below this ad
In an interview (translated via Google), former F1 driver Ralf Schumacher believes in the champion spirit of Sebastian Vettel to help him out of the funk. He said, "He can play a big role because you mustn't forget: Sebastian is a four-time world champion and has not forgotten how to drive a car. Sebastian now has a car that you can win races in. He wasn't used to that anymore last year. "
The German spoke about how Aston Martin can benefit from his experience. Racing Point were the fastest car at the 2020 Turkish Grand Prix. However, due to the wet, oily surface of the track, what could have been a Racing Point 1-2 turned into only a second-place finish.
"Aston Martin can and must benefit from Sebastian's input. An example: Last year the Racing Point in Turkey was actually extremely fast, but the team made a lot of mistakes in the rain. I don't think that would have happened with Sebastian's experience."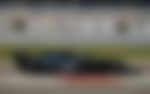 Schumacher thought that the 33-year-old was very unlucky that the test for Aston Martin didn't go to plan. He said, "Unfortunately, Sebastian had bad luck. What worse couldn't have happened to him: When you drive in a new team, you need one thing above all else at the beginning: kilometers, kilometers, kilometers.
"Unfortunately, he was unable to do so due to technical problems. Seb is a person who needs optimal preparation. I still think he'll have a great season. But due to the problems with the test, we may not see that at the season opener."
Will Aston Martin's pre-season problems follow them into the season?
ADVERTISEMENT
Article continues below this ad
Aston Martin finished the three-day testing program in Bahrain with the second-fewest laps completed. They suffered from gearbox issues which didn't give Vettel the required amount of reps in his new car. That would make for a truly worrisome season ahead for them.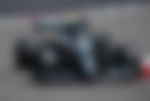 As a result, should the team lower its expectations for the upcoming season?
ADVERTISEMENT
Article continues below this ad
The team, before the Bahrain test, would have been reasonably punchy about their chances of closing the gap with Mercedes and Red Bull. They now have big week ahead of themselves as they try to right the wrongs of the preseason testing. Let's hope that they can do so in time for the season-opener in Bahrain.