The Return of Kyalami Grand Prix? F1 Confirms Interest in Hosting Race in Africa
Published 02/25/2021, 10:47 AM EST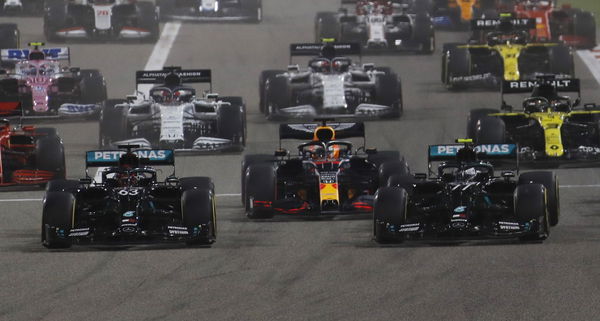 F1 has been very enthusiastic in trying to bring the series back to Africa. The Global Race Organization Director for F1, Chloe Targett-Adams has said that bringing F1 racing back to Africa is their top-most priority.
ADVERTISEMENT
Article continues below this ad
This comes on the back of Lewis Hamilton expressing his desire to race in Africa. Former F1 boss, Bernie Ecclestone, was also very vocal in wanting to bring back the South African Grand Prix. New management Liberty Media is also leaving no stone untouched to make this a reality.
An African F1 Grand Prix imminent?
ADVERTISEMENT
Article continues below this ad
In an interview, Targett-Adams agreed with Hamilton's sentiments. She said, "I totally agree with Lewis. Africa is a continent where we do not compete, and this is wrong. It is a place where we want to compete and our priority. We have been discussing potential options for several years.
She wanted to target America as well.
"In the end, we hope to organize a race there in the near or mid future. Besides Africa, America is clearly a strategic priority. We have a great race in Austin right now. We hope to work with our organizer there for many more years."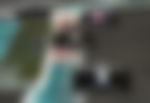 The Englishwoman also spoke about the difficulties of getting all races onto the sport's calendar. She said, "We are a global series and we are fortunate to have a lot of interest. We also have a limited place on the calendar.
"This is where we can see how we can take advantage of opportunities in new places without leaving behind the races that are the cornerstones of the calendar or our long-term partners. we are looking."
South Africa or Morocco – who is the favorite?
Both these countries have prior experience in organizing a Grand Prix; Morocco hosted its sole Grand Prix in 1958 while South Africa has hosted 23 races, with the last one in 1993.
ADVERTISEMENT
Article continues below this ad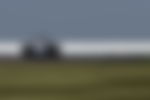 Morocco has also expressed interest in wanting to host it. However, they are at a disadvantage.
F1 already has three Arab/Middle Eastern races on its calendar – Bahrain, Jeddah, and Abu Dhabi. So, F1 wouldn't want to concentrate that region with a fourth race there.
ADVERTISEMENT
Article continues below this ad
Thus, South Africa is a favorite in this respect. Moreover, they have an F1-ready track at their disposal. This is a massive advantage as a new circuit won't need to be relaid and could aid in F1 reinstating the South African Grand Prix as soon as 2023.
Know More – 'Such a Great Feeling' – Max Verstappen Getting Comfortable With Red Bull's RB16B