Twitter Pokes Fun at McLaren as New F1 Car Fails to Look Any Bit Different Than 2020 Challenger
Published 02/16/2021, 5:44 AM EST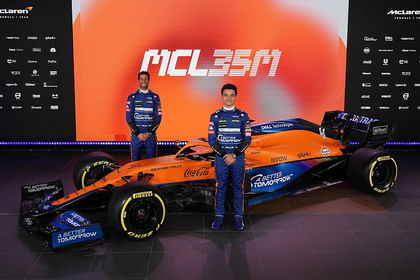 ---
---
McLaren F1 launched their 2021 car on February 15. While car launches are source of excitement and hype for the upcoming season from the fans, papaya team's launch received rather unpleasant response.
ADVERTISEMENT
Article continues below this ad
The similarities between the 2021 car, MCL35M, and the 2020 car, MCL35, were very uncanny. This was due to the fact that all teams were forced to use modified versions of their 2020 chassis, as completely new cars will be designed for the 2022 season.
McLaren, however, was allowed to make more changes compared to other teams as they would be incorporating a new power unit courtesy of their partnership with Mercedes AMG.
ADVERTISEMENT
Article continues below this ad
The MCL35M sports a papaya orange color over the majority of the car. It also has ocean blue on its front wings and along the sides of the car. The rear wing has been colored black to give it an interesting contrast to the papaya orange and blue.
Twitter Reactions to the McLaren MCL35M
It was no surprise that the reactions on social media were over how similar the MCL35M looked with the 2020 challenger, MCL35.
Daniel Ricciardo also unveiled
The team also used the car launch to officially announce Daniel Ricciardo as their driver for the upcoming season. The Australian's signing signals a statement of intent from the Woking-based team.
ADVERTISEMENT
Article continues below this ad
The Aussie will make for an interesting combination along with Briton Lando Norris. They will make McLaren a more interesting team for F1 fans and will also make a lot of fans follow the team's fortunes. Off the grid, this should be one of the most enjoyable pairings.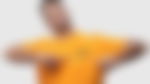 But McLaren have hired Ricciardo for his driving skills. In doing so, they are getting one of the most underrated and skilled drivers on the grid. He's a multiple race winner and is one of the better overtakers on the track. He also has a great qualifying record and will challenge Norris to make improvements in his driving.
ADVERTISEMENT
Article continues below this ad
McLaren are hoping the switch to Mercedes engines and the signing of Ricciardo could take them over the line in challenging Red Bull and, potentially, Mercedes.