Verstappen in an AlphaTauri Would've Been "Two and a Half Tenths" Faster Than Gasly: Marko
Published 04/05/2021, 5:15 AM EDT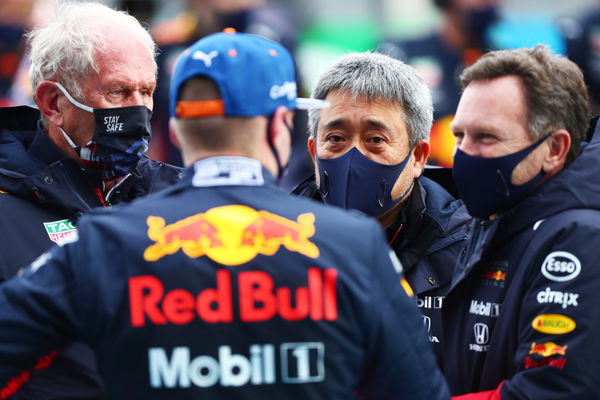 ---
---
Max Verstappen has been touted as a future world champion ever since he entered the F1 grid. However, his overwhelming talent has made it difficult for Red Bull to find a second driver who can match up to him. They opted to replace Pierre Gasly with Alex Alben, who was then let go in favor of Sergio Perez. While Gasly did perform well at the 2021 Bahrain GP, Red Bull advisor Helmut Marko believes Max and Pierre are a class apart.
ADVERTISEMENT
Article continues below this ad
Pierre Gasly endured a horror 2019 season, which saw him get shunted out midway through the season as he failed to live up to expectations. He was demoted to AlphaTauri and has since recovered very well, winning his maiden Grand Prix at Monza with the team.
Gasly would have felt that he may get a recall to Red Bull on the back of those performances but he was scuppered when they opted to go for Perez instead.
ADVERTISEMENT
Article continues below this ad
Max Verstappen would have beaten Gasly in the AlphaTauri, claims Marko
In an interview (translated via Google), Helmut Marko spoke about how he thinks Red Bull were justified in not bringing back Gasly for the 2021 season. Speaking about how overwhelmingly good Verstappen is.
He said, "I would say Max would have certainly won two or three tenths in qualifying. [He would have done] Gasly's time minus two and a half tenths. But he surely wouldn't have been on pole."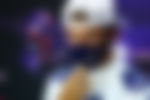 The Austrian also gave his thoughts on rookie Yuki Tsunoda's performance in the season-opener at Bahrain.
"With Yuki, we have an amazing diamond in the rough. We don't want to burn his wings. We'll study his progress and then make timely decisions. The way he does it, how he moves the car forward, [ that's fantastic]. He's also a charismatic person. We're happy to have him."
How does Red Bull approach its second driver problem?
Curiously enough, Perez has only signed a one-year contract with the team, basically rendering this to be a one-year trial period for both parties. Though Max Verstappen has a realistic chance of winning the title in 2021, the team's goal would be to win the Constructor's Championship. So, to help with that, they signed the serial points getter in Perez. However, if this also fails, it could lead to rethinking on Red Bull's side.
ADVERTISEMENT
Article continues below this ad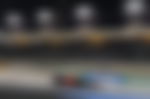 Currently, the team have tailored their car around the talents of the Dutchman, and rightly so. But there may come a point when they will need to rethink that if their second driver continually fails. If they continue on this track, they may risk losing Verstappen and the other talented drivers in their stable.
So, Red Bull have a tough decision ahead of the 2022 season. The result of the 2021 season could go a long way in determining which direction they may pivot.
ADVERTISEMENT
Article continues below this ad