'Very Important to Me' – Sebastian Vettel Reiterates His Admiration for Mick Schumacher
Published 03/08/2021, 5:10 AM EST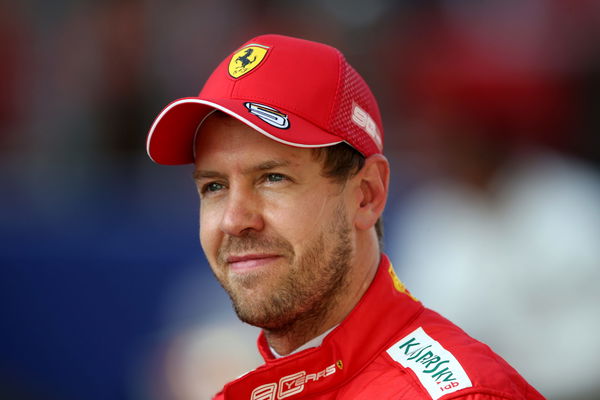 ---
---
Sebastian Vettel will be getting used to a new environment when he dons the green overalls of Aston Martin in 2021. Despite the efforts that competing with a new team demands, the man dubbed as 'Baby Schumi' upon his debut will make time to help Mick Schumacher or 'Schumi Jr.'
ADVERTISEMENT
Article continues below this ad
Both the Germans will be embarking on an interesting season in completely new environments. While Schumacher will be making his F1 debut for the Ferrari-powered Haas F1, Vettel has moved to the returning Aston Martin team after spending six years at Ferrari with little success to show for it.
This early dynamic of a mentor and a mentee between Vettel and Schumacher will give fans a lot to forward to in 2021. It would, hopefully, mirror the relationship which was shared by Mick's father, Michael, and Vettel.
ADVERTISEMENT
Article continues below this ad
When the four-time world champion was starting out in F1, Schumacher Senior took the time to show him the ropes around the F1 circuit. Vettel would be looking to repay that by guiding Michael's son in his debut season.
Sebastian Vettel wants Schumacher to be given time
In an interview (translated via Google), Vettel revealed that he was doing all he could to quell expectations for the young Schumacher in his debut season.
He said, "We shouldn't expect too much from him, I think there's a lot that will rain down on him. The first year is always very difficult and I don't think he's in an easy environment either."
The 33-year-old warned that Haas won't be a conducive environment for the rookie, but was enthused by the youngster's maturity. He said, "The team he rides in isn't known for having endless resources.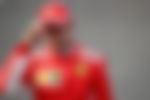 "But Mick is a great boy, he learns very quickly, is very mature for his age. I think he'll do a very, very good job."
He confirmed that he would help the rookie out. He said, "Mick didn't sneak his way into Formula 1 but fought hard, and that's why he deserves his place.
"For the first year you shouldn't expect too much and just let him do it. I think you can really trust him in that regard. And as I said, he is of course very important to me. If I can help him, no question about it, I will too."
What can Vettel expect from this season?
Vettel has joined a team that rebranded from its previous guise. They will be having a restructure behind the scenes at least initially. They will still be powered by Mercedes power units, which will be a massive positive for them. 
ADVERTISEMENT
Article continues below this ad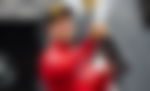 His Ferrari tenure finished in a bit of whimper as he failed to get out of Q1 in many qualifying sessions. He could attribute this to the car being virtually undrivable. But, he himself would be very disappointed with his personal performance on track.
Now, being with a team that essentially finished third in the Constructors' championships, and driving a Mercedes-powered car will surely give Vettel what he needs to get out of the funk he went into in his latter years at Ferrari. Whether he uses these advantages correctly is entirely up to him.
ADVERTISEMENT
Article continues below this ad
So, do you think we'll get to see a Red Bull-esque run of form from the German champ?
Let us know in the comments.