WATCH: AlphaTauri's Sneak Peek of 2021 F1 Car Teases New Front Wing Livery
Published 02/19/2021, 2:00 AM EST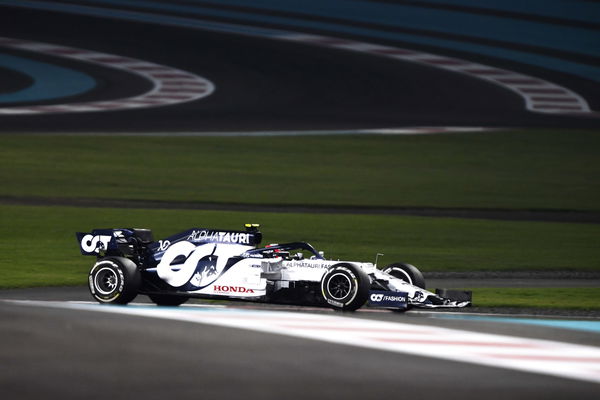 ---
---
AlphaTauri will be launching their new car, the AT02, for the upcoming 2021 F1 season, today at 9 am CET. The Italian team has already given sneak peeks of the livery of the car on their social media platforms. 
ADVERTISEMENT
Article continues below this ad
They were rebranded from Toro Rosso to their present guise at the start of the 2020 F1 season. This was the case because they were looking to promote their fashion brand of the same name. The move also signaled their shift from a junior team of Red Bull to a sister team of theirs.
Their car, last season, carried a black and white livery with white being the dominant color for the front half of the car while black the color for the back half of the car. This gave it a distinct look on the grid, akin to an F1 version of the Yin-Yang symbol.
ADVERTISEMENT
Article continues below this ad
Completely different livery for AlphaTauri in 2021?
AlphaTauri gave a sneak peek at their possible livery in the lead-up to their car launch today. On their Twitter account, they released a short video of their drivers, Pierre Gasly and Yuki Tsunoda having a look at the new car.
The 13-second video featured Gasly and Tsunoda, visibly impressed by the look of the car as the cover was pulled off the chassis. What caught the fans' attention was the bottom right-hand corner of the video. The camera captured a small glance of the car. The flaps over the front wing look to be white, as opposed to Black last season.
This proves that they could change up the color scheme because they are aligned with the fashion brand and could make for a sleek and striking presence on the track.
A possible repeat of the Monza delight?
The Italian team has altogether different goals than the rest of the field in F1. They function as the feeder team for the Red Bull Driver Academy graduates to get their feet wet in F1.
ADVERTISEMENT
Article continues below this ad
Over the years, AlphaTauri under their previous name, Toro Rosso, has helped many drivers find their feet in F1, not just for Red Bull. Other teams have also used this to their advantage.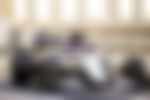 The constructor won their first race in their AlphaTauri guise at the Italian Grand Prix with Pierre Gasly. Interestingly enough, their two race victories in their Toro Rosso and AlphaTauri guises have come at Monza; the first race victory coming via a sensational drive in the wet from future four-time World Champion, Sebastian Vettel.
ADVERTISEMENT
Article continues below this ad
They have also brought in the Japanese whiz kid, Yuki Tsunoda, as a replacement to the Russian driver, Daniil Kvyat. How is the 4-time F2 Grand Prix winner going to fare alongside the in-form Gasly? Who knows, maybe he could probably win again at Monza, to make it a triple delight for the team.