WATCH: Lewis Hamilton Recalls Uncomfortable Sauna Story – "It Was So Odd"
Published 03/28/2021, 2:30 PM EDT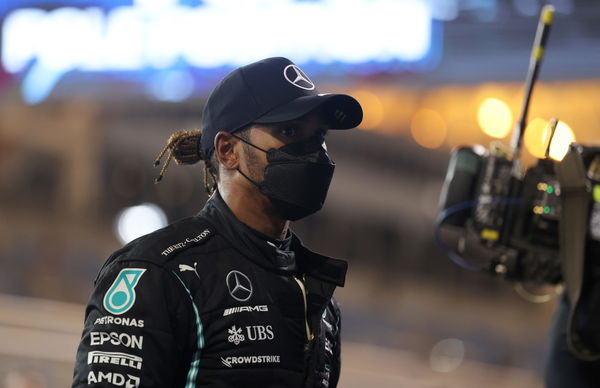 ---
---
Lewis Hamilton is well-known as this fierce competitor who's renowned for his enduring consistency. His continued excellence within the sport and his support for socio-economic initiatives outside the sport have made Hamilton one of the respected voices from F1.
ADVERTISEMENT
Article continues below this ad
However, he occasionally brings his funny or humorous side out as demonstrated by him sharing the story of his naked sauna with Finnish physician Aki Hintsa.
This resonates even more as teammate Valtteri Bottas made an appearance in an episode of Drive To Survive, while going to the sauna with his agent.
ADVERTISEMENT
Article continues below this ad
The scene showed Bottas at his local sauna in Finland, and he conducted his interview with the Netflix crew without any inhibitions.
Lewis Hamilton shares his most embarrassing moment
In a video on Mercedes' official YouTube channel, Bottas and Hamilton sat down to answer questions from fans. One question involved them recounting their most embarrassing moments. Lewis Hamilton recounted his sauna story with Hakkinen on the video.
He said, "You know in the sauna each day. Then getting in the ice lake is freaking cold but like a cold tub or rolling in the snow. That's not a part of British culture, for example.
"So, when you go up to Finland, I remember going with aki , he said ok we're going to a sauna. I was like ok I've been to the sauna before with my swimming trunks in the swimming pool."
The Brit spoke on the bizarreness of the situation. He said, "But, everyone was like butt naked. It was really weird because I didn't know that the sauna is actually like a little house.
"It had a living room next to it and we got to the living room. So, he was like this is the sauna. Me and my old trainer Adam completely confused.

"Then, Aki just got naked in front of us and it was so strange for us because I remember going to school. Nobody would get naked in front of anybody.
"It was so odd and then he just went out the door into the door next door, which is the sauna and we were like, so, I didn't get my trunks."
The 36-year-old described how the sauna session ended. He said, "Are we supposed to go out naked? Its abnormal you know so I remember sitting in the sauna with him and we were sitting there like covering our bits up and Aki's like "very good sauna". Then he gets up and dives into the snow and rolls around. We had to do the same thing."
ADVERTISEMENT
Article continues below this ad
Can the Brit pull off an improbable win at Bahrain?
The Brit was outpaced by Max Verstappen during Qualifying for the Bahrain Grand Prix. He was outstripped by the Dutchman by nearly four-hundredths of a second, which is a big margin in F1.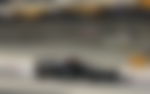 He will be hoping that should the conditions on race day change, he's able to pull off what will be one among such Houdini acts he's pulled off in the past.
ADVERTISEMENT
Article continues below this ad
Trending Stories