WATCH: Romain Grosjean Revisits the Site of His Bahrain GP Fireball F1 Crash
Published 03/26/2021, 4:40 AM EDT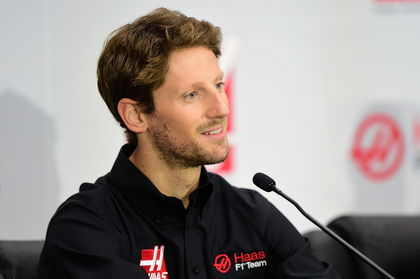 ---
---
Romain Grosjean won't return to F1 for the 2021 season, as all the seats were filled up quickly. His contract with Haas was also not extended as the American team chose to go in a different direction for the 2021 season by fielding two rookies on the grid. His F1 career, however, ended prematurely when he was involved in a fiery crash at the 2020 Bahrain Grand Prix.
ADVERTISEMENT
Article continues below this ad
Since then, he has chosen to not let the crash affect him as demonstrated by his move to IndyCar and also with his flippant remark about it on a video on his YouTube channel.
The Frenchman was involved in a high-speed impact with the barrier at the start of the Bahrain Grand Prix. He was lucky to live to tell the tale of the accident with only a burnt hand. The crash also demonstrated how important a role the safety device 'HALO' played in Grosjean's survival. It impressed the Frenchman, who was a renowned critic of the device.
ADVERTISEMENT
Article continues below this ad
Romain Grosjean gives a simulator view of the site of his crash in Bahrain
In a video on his official YouTube channel, Romain Grosjean started a series. This would see him give a detailed guide of the track at which F1 will be racing that weekend. His first video involved the Bahrain International Circuit, and he fired up his simulator to guide fans around the track. While doing this, after turn three, he showed the barrier at which he had his harrowing crash.

He remarked about how realistic the simulator has made the circuit by incorporating that barrier so well. "Well, here it's realistic on the game. Here's my barrier, where I had the big crash last year. So, I guess that's an update, but that's very realistic."
Can the Frenchman make a vaunted return to F1 in 2022?
ADVERTISEMENT
Article continues below this ad
Romain Grosjean will make his bow in the IndyCar series in the 2021 season. So, with the pandemic still in effect, he cannot be parachuted from there into F1 as a substitute driver on short notice. His only realistic goal would be to wait it out and hope some team wants an experienced driver behind the wheel in 2022.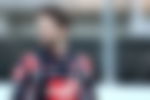 His reputation for being frequently involved in crashes has also not helped him in securing a seat for 2021. Hence, the Frenchman will need to give his best in IndyCar and bide his time. He could actually find greater success in other series like IndyCar and Le Mans, etc. So, in other words, he has nothing left to prove in F1.
ADVERTISEMENT
Article continues below this ad
His F1 fans though would love to see him on a real race track rather than on a simulator.