"We're So Sorry" – George Russell Reveals What Toto Wolff and Bono Told Him After Sakhir Heartbreak
Published 04/06/2021, 4:15 AM EDT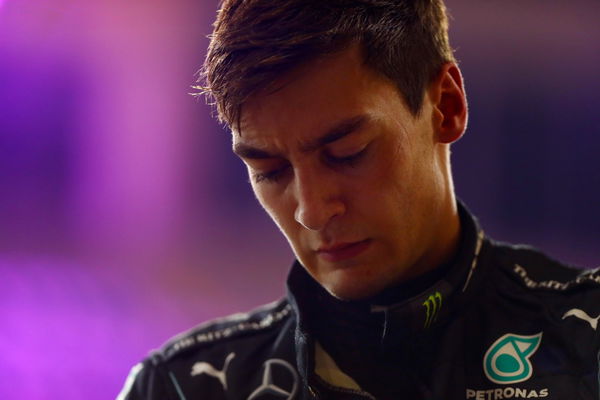 ---
---
George Russell has shown great talent since making his foray into F1 in 2019. Though he has not managed to find success with Williams, in the one opportunity he had to race for Mercedes, he showed that he's got great talent to drive for a real contending team on the grid. George Russell reflected on his experience post the Sakhir Grand Prix and revealed what Toto Wolff and Peter Bonnington said to him after the race.
ADVERTISEMENT
Article continues below this ad
The Brit got the opportunity of a lifetime to race the series-leading Mercedes when Lewis Hamilton was diagnosed with COVID-19. He made his bow for the Silver Arrows at the Sakhir Grand Prix and showed ample maturity over the course of the race weekend. He couldn't come away with a race win, one his performance warranted, due to problems that were out of his control.
George Russell reveals the positive words Wolff had for him
ADVERTISEMENT
Article continues below this ad
In an interview, George Russell revealed his emotions on the heart-breaking manner in which his maiden outing in the Mercedes ended. He said, "Anybody in that situation would have had trouble keeping their emotions in order. I came back to the drivers' room, threw everything down.
"I was speechless, to be honest, and very emotional."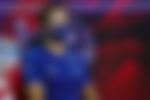 Russell also revealed what was said to him by Wolff and Bonnington after the race.
"Then Toto and Bono [race engineer] came in. They said, "You were amazing. We're so sorry. Your time will come again.
"I was obviously disappointed but equally incredibly grateful to have had the opportunity and pride in how the race went in such short notice in a car I'd never driven with no preparation."
The 23-year-old also reflected on the change in attitude around the paddock post the Sakhir race. He said, "I definitely noticed the difference around the paddock. More people noticed me and recognised me outside, too, in the airport and other places. It was huge, really, there was a lot of respect for me. It's difficult to know how good somebody is when they're at the back of the grid. That silenced the critics."
Drivers at backmarker teams should be treated with more respect
This is something that has been noticeable in recent years with not many average fans realizing how good all 20 drivers on the F1 grid are. Everyone is preoccupied with the fortunes of drivers at teams with something to fight for. This leads to a sense of apathy towards drivers at the many Haas and Williams in the world.
It takes immense skill and talent to enter the premier motorsports league in the world; however, one's performance in said league is highly dependent on the car they're made to drive. With his Sakhir drive, George Russell showed how good all drivers can be when they are given the right car.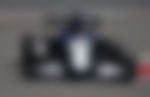 Unfortunately, in F1, only the strong teams like Mercedes and Red Bull have any legitimate chance of winning the championship. And in that case, there are only four such good driver seats available in F1 when a rookie enters the sport. And unless the rookie is a world-beating talent, he will never be considered for those seats.
ADVERTISEMENT
Article continues below this ad
So, ultimately it's up to F1 to address this competitive imbalance and make sure that all 20 drivers have a chance at fighting for something tangible.
This is what they have looked to do with the 2022 regulations. But unless they are fully realized in the flesh, these are all but pipe dreams.
ADVERTISEMENT
Article continues below this ad