When Lewis Hamilton and Mercedes Actually Began F1 Contract Talks for 2021
Published 02/09/2021, 6:20 AM CST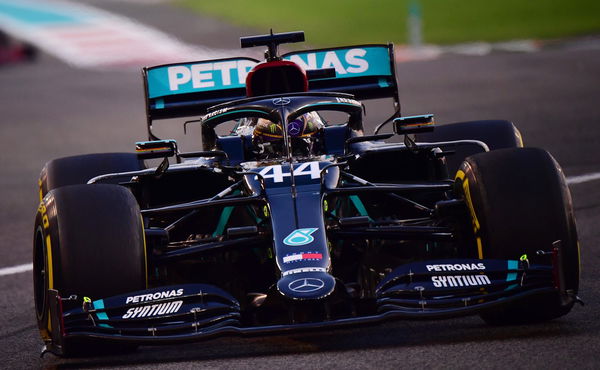 ---
---
After what seemed like an eternity, Mercedes finally announced that they extended their contract with Lewis Hamilton for the upcoming season. However, it's been revealed that the contract negotiations were not raging for months as previously mentioned.
ADVERTISEMENT
Article continues below this ad
The contract talks were initiated only during the Christmas week. The six weeks taken from then till now is the standard time for a contract renegotiation.
There were widespread fears that Hamilton may not feature in F1 for the 2021 season, and thus, the final agreement saw all F1 fans breathe a collective sigh of relief.
ADVERTISEMENT
Article continues below this ad
Lewis Hamilton contract rumors overblown?
Craig Slater of Sky Sports F1 revealed the inner details of the negotiations. He said, "Given Lewis Hamilton is 36-year-old now, any contract he signs is potentially his last in F1."
Slater went on to state when the contract negotiations started.
"All the Covid disruptions we had this year delayed it (contract talks). In that first lockdown period the first one from March onwards, when the F1 season was delayed. Lewis revealed that he didn't want to embark upon contract talks when potentially the economic situation at the factory and the wider Daimler-Benz business might be under review. So, he deferred those talks to later in the season." "Then, he had his own bout of Covid, which ruled him out of a GP, further delayed talks. He and Mercedes team principal Toto Wolff only sat down properly to discuss this contract in Christmas week."
Slater stated that six weeks is a normal amount of time for contract negotiations. He said, "It's only been six weeks into 2021, so in actual fact, given a contract of this magnitude, Lewis Hamilton, Britain's richest sportsman, seven-time World Champion, this is pretty much an average duration in terms of length of contract negotiation which is usually expected."
Silver Arrows' expectations for 2021
Now that Hamilton's contract is out of the way, Mercedes can focus its energies on the upcoming 2021 season. They enter 2021 as the overwhelming favorites for both the Driver's and Constructor's Championships.
ADVERTISEMENT
Article continues below this ad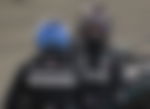 Silver Arrows will be concentrating a lot of development towards the 2022 season. One key change in their car this season will be the absence of DAS (Dual Axis Steering).
This allowed their drivers to adjust the toe of the car while on track. They could do this by sliding their steering wheel backward and forwards. By doing this, they could change the alignment of their front wheels. This helped a lot during cornering. How Mercedes deals with this will be very interesting to watch.
ADVERTISEMENT
Article continues below this ad