Why Did McLaren F1 End Their Partnership With Mercedes in 2014?
Published 02/17/2021, 12:00 AM EST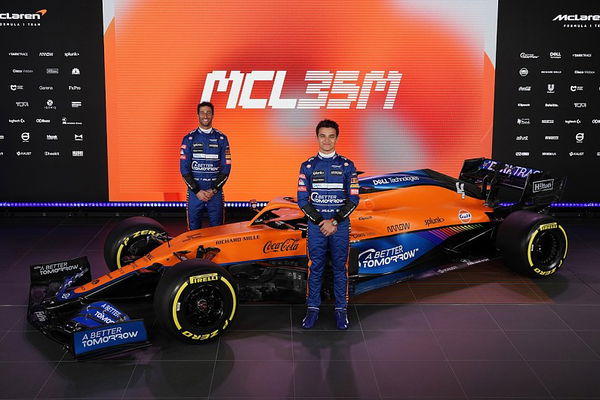 ---
---
McLaren and Mercedes renew their partnership for the 2021 season, with Mercedes supplying McLaren with power units. This is not the first the two teams are collaborating; they had a fruitful 20-year-long partnership between 1995-2014. But this came to an end in 2014 because of differences behind the scenes. 
ADVERTISEMENT
Article continues below this ad
During their first association, they finished first in the Constructor's Championship on one occasion, second on seven occasions, and third on six occasions. They were particularly good in the late 90s, giving great competition to Ferrari.
McLaren dominated the landscape from 1998-2001, winning one Constructors' Championship and two Drivers' Championships. This symbiotic relationship between McLaren and Mercedes was exemplified by Daimler having a 40% stake in McLaren F1.
ADVERTISEMENT
Article continues below this ad
They were, at the time, at the forefront of innovations in the sport. They had Adrian Newey, who harnessed the strengths of the Mercedes engine.
There was, however, a decline in relations between McLaren and Mercedes. This had been brewing since 2009. It just took five more years for the divorce to be finalized.
So, what prompted this split and why did McLaren return to Mercedes engines from 2021? So, let's have a look at the factors behind it.
The Mercedes-McLaren schism had been lingering since 2007
2007 saw the Woking-based team on top of the world. They had just won the Constructorss Championship and driver Lewis Hamilton finished narrowly in second, behind Ferrari's Kimi Raikkonen in the Drivers' Championship.
But they were embroiled in controversy when they were involved in the 'Spygate' controversy. It involved disgruntled Ferrari employee Nigel Stepney feeding technical data to McLaren. The British team was found guilty of these wrongdoings.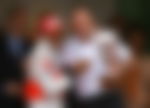 Their 2007 Constructor's Championship was expunged and their points tally cut to zero. In addition to this, they were fined $100 million, which is among the highest ever penalties in all sports.
There was personal animosity between FIA president Max Mosley and team principal Ron Dennis. Dennis didn't like how Mosley ran the sport; He reciprocated this as he didn't like Dennis's interferences in the legislation of the sport.
Daimler tired of McLaren's antics
The Daimler board was growing concerned with Dennis. He allowed his rivalry with Mosley to impact his decision-making, bordering on pettiness. They were also disillusioned with being in F1, with the anti-F1 faction in Daimler gaining particular traction when Daimler were liable to pay 40% of that 100 million fine.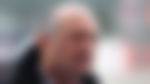 They were also irked by McLaren's proposed move into the sportscar market, thereby competing with Mercedes in that sector. This happened despite Daimler's part ownership in McLaren.
The rise of Brawn GP widened McLaren's rift with Mercedes
Another thread in this story is that when the 2008 financial crash happened, Honda suffered a 40% drop in sales from a particular quarter. So, the easy way out for Honda was to make budget cuts by cutting the $300 million.
With Honda withdrawing from the sport in 2009, there was a risk of its 700 employees at Brackley being made redundant. So, Honda F1 management, Ross Brawn and Nick Fry battled to save the team.
Honda relented by supplying a 100 million credit line for just one year, but no engines. So, the Honda F1 entity transformed into what was known as Brawn GP in 2009. This team was without an engine for the season, though.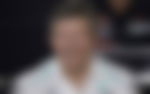 Martin Whitmarsh, Dennis's right-hand man, and president of the Formula One Teams Association (FOTA), stepped into the picture. He negotiated with Mercedes and asked them to supply Brawn GP for that season. Dennis was against helping a rival but was talked out of it by Whitmarsh. The FOTA chief said this would help them in their fight against Mosley, and so, Dennis relented.
So, Brawn GP was suddenly in possession of the best engine in F1. This was deemed to be insignificant by McLaren as they were helping a team that struggled in F1.
The 2009 regulations change proved to be a game-changer as Brawn had the best car in F1 in 2009 and McLaren the worst in 2009. Hamilton, at times, struggled to break into Q2 with that car.
Mercedes take over Brawn
Daimler were very enthused by Brawn's success. So, they bought the team in 2010 and because of this had to sell its equity in McLaren. This made Mercedes a works team for the first time since 1955. McLaren overnight went from cornering the market in terms of being Mercedes's sole focus to now being a mere customer team.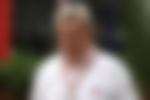 ADVERTISEMENT
Article continues below this ad
So, this increased the rift between McLaren and Mercedes, and finally, the Woking team pulled out of this partnership in 2014. They ironically turned to Honda engines then, and it's safe to say that it was an unmitigated disaster.
Why McLaren went back to Mercedes?
One simple reason has to be the change of management in McLaren since then. Zak Brown took over in 2017 and has transformed the fortunes of the team.
ADVERTISEMENT
Article continues below this ad
The American has made smart changes behind the scenes, bringing in Andreas Seidl as Team Principal and Jame Key as Technical Director. They harnessed the strengths of the Renault engine they had and made a progressive rise up the standings.
Brown agreed to become a customer team of Mercedes' and the papaya cars will be outfitted with the best engine in F1. McLaren are hoping this will help them challenge Red Bull and Mercedes in the future.