$285,000,000 Worth Lewis Hamilton Reveals His $25,000 Stroke of Genius Used to Protect His Privacy Amid Uncontrollable Fandom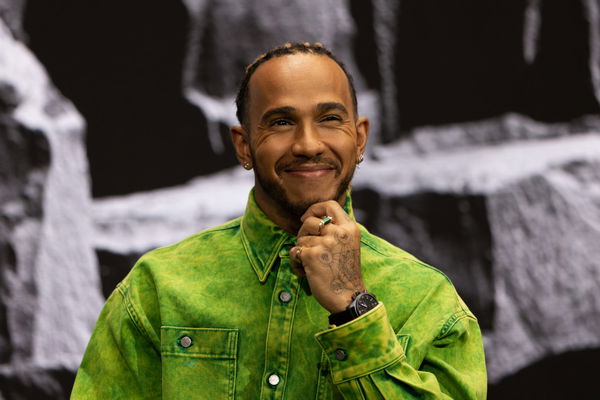 In the exhilarating realm of Formula 1, Lewis Hamilton's name shines like a supernova. With a staggering net worth of $285 million, he is no stranger to fame and fortune. Yet, amidst the chaos of an uncontrollable fandom, in a recent revelation at the Monaco Grand Prix media event, Hamilton shared a hidden secret—a stroke of genius worth a mere $25,000 that grants him the freedom to protect his privacy.
America's Favorite Video Today
Join us as we unveil the extraordinary story of how a modest car transforms into a shield, allowing Hamilton to reclaim moments of tranquility and anonymity in a world of unrelenting attention.
Lewis Hamilton's $25,000 Stroke of Genius
ADVERTISEMENT
Article continues below this ad
In a world where fame can often become suffocating, Hamilton's unassuming choice of transportation allows him to blend seamlessly into the crowd. Ever wondered how Hamilton manages to navigate life in the fast lane while still enjoying moments of anonymity? Enter the humble Mini Cooper, his trusted chariot. This stroke of genius, worth a mere $25,000, highlights Hamilton's down-to-earth nature and his desire to maintain a sense of normalcy amidst his extraordinary success.
Beyond the racetrack, Lewis Hamilton's life is filled with captivating stories and intriguing anecdotes. One cannot help but admire his ability to balance fame, fortune, and a genuine connection to his roots. The Mini Cooper 1965 serves as a symbol of his desire to remain connected to his hometown and to visit his parents without attracting unnecessary attention.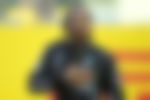 But the magic doesn't end there. The Mini Cooper holds sentimental value for Hamilton as well. It transports him back to the days of his youth, evoking memories of simpler times when dreams of racing glory were still taking shape.
It's a nostalgic journey that keeps him grounded and reminds him of the unwavering support from his parents, who played an instrumental role in his rise to superstardom. No wonder it's his go-to vehicle when he craves some "me time" away from the limelight.
Lewis Hamilton's Unprecedented Net Worth
Lewis Hamilton's financial success extends far beyond his illustrious career on the racetrack. With a net worth estimated to be around $285 million, Hamilton has secured lucrative endorsement deals with renowned brands such as Tommy Hilfiger, Puma, and Monster Energy. These partnerships, coupled with his exceptional achievements in Formula One, have substantially contributed to his impressive earnings.
ADVERTISEMENT
Article continues below this ad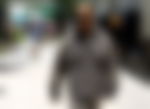 Providing feedback will help us make your experience better.
Enjoyed Your Read? Let us know how likely you are to recommend EssentiallySports to your friends!
Beyond his professional endeavors, Hamilton has utilized his platform to advocate for social justice and environmental causes. His unwavering commitment to raising awareness about racial inequality and climate change has further solidified his position as a global influencer.
Amidst his fleet of luxurious cars, including top-tier Mercedes-Benz vehicles and classics like the 1966 and 1967 Shelby Cobra 472, Hamilton's beloved Mini Cooper 1965 holds a special place in his heart. This modest vehicle serves as a powerful tool to protect his privacy, especially when he visits his hometown and spends time with his parents.
ADVERTISEMENT
Article continues below this ad
Watch this Story | Tom Holland Shows his Lewis Hamilton Fandom With a 2-Word Message at the 2023 Monaco GP
In the thrilling world of Formula One, where fame and fortune intertwine, Lewis Hamilton's $25,000 stroke of genius stands as a symbol of his desire for privacy and simplicity. Behind the wheel of his unassuming Mini Cooper 1965, he escapes the overwhelming attention and finds solace in anonymity. So, next time you see a humble car passing by, can you resist the urge to wonder if a hidden superstar might be within?