VIDEO: Paralysed Hockey Star Ryan Straschnitzki Takes His First Steps After Devastating Bus Crash
Published 08/25/2021, 10:01 AM EDT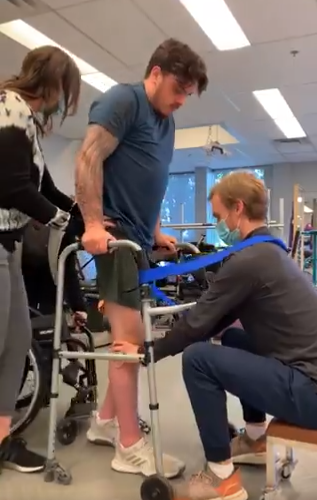 ---
---
The Humboldt Broncos bus crash was one of the most fatal crashes in the history of Canada. After advancing to the SJHL semi-finals, the Broncos trailed to the Nipawin Hawks 3-1. On their way to the game, they met with a terrible crash. 16 people were killed in the fatal accident involving the team bus and a semi-trailer. However, three years after that accident, Ryan Straschnitzki, a victim of that accident, took his first steps after having been paralyzed during the crash.
ADVERTISEMENT
Article continues below this ad
ADVERTISEMENT
Article continues below this ad
Ryan Straschnitzki starts his rehabilitation
Even though these are baby steps, it is amazing to see Ryan walk. Earlier on Tuesday, the athlete posted a video of his first steps which left an everlasting impression on his family members and fans. It's an important step in his life as he looks to come back after the horrific crash. The crash left him paralyzed from the chest down.
Notably, in 2019, doctors implanted an epidural stimulator in his spine to help him walk. Despite all the unfortunate incidents, Ryan looks to play sled hockey in the coming winter. This determination shows the passion he has for his career. Ryan showed his appreciation towards Synaptic Health after they helped him with his spinal surgery in Thailand.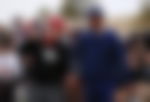 The fatal bus crash
The team bus collided with a semi-truck on Highway 35 near Armley. Unfortunately, there were 16th deaths and 13 injuries as it was a terrible day for every single fan. Most of the fatalities were players. It was reported that the trailer was moving at a speed of 60 miles per hour which caused the fatal crash.
ADVERTISEMENT
Article continues below this ad
The driver of the trailer, Jaskirat Singh Sidhu was charged with dozens of charges as he pleaded guilty and was sent to eight years in prison in Canada.
However, the Broncos could not win their comeback match in the next season. Ceremonies were held in memory of the deceased players.
ADVERTISEMENT
Article continues below this ad
Even from a horrific situation such as the crash, Ryan Straschnitzki's inspiring story is an example for every person.
WATCH THIS STORY- Top 10 Moments of Olympic Sporting Spirit