Leo Messi Told Sampaoli During World Cup: " We Don't Trust You"
Published 07/24/2018, 4:23 AM EDT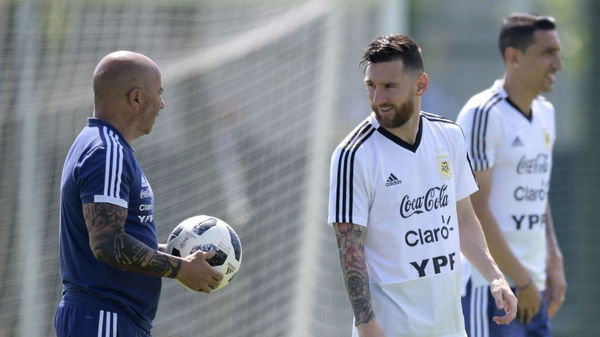 ---
---
Argentina had a horrifying run at the World Cup this year and new reports coming out now show exactly how bad it was. According to Argentinian journalist Ariel Senosian, a massive row occurred between now-sacked manager Jorge Sampaoli and the players following Argentina's 3-0 loss at the hands of Croatia in the group stages.
ADVERTISEMENT
Article continues below this ad
In his new book, Mundial es Historias, the famed journalist revealed that the dissent between the players and the coach had reached a flaming high. One member of the La Albiceleste had allegedly yelled," We do not get what you say. We no longer trust you. We want to have an opinion."
ADVERTISEMENT
Article continues below this ad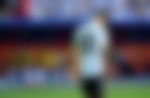 The South Americans had made it to the finals of the 2014 World Cup but found it hard to reignite the form. They barely made it through the qualifiers, needing a last-ditch playoff win over Bolivia to make it through. They dropped points against a lowly Iceland in the first game and then suffered a crushing defeat at the hands of eventual runners-up Croatia. Apparently, following the loss, the players ganged up on Sampaoli and demanded to have a direct say in team selection and tactics.
ADVERTISEMENT
Article continues below this ad
The report further states that on hearing this, the former Chile manager snapped back at the team saying, " So you are going to put the team together, direct in training, everything?"
ADVERTISEMENT
Article continues below this ad
Messi, being the captain could not take any more of it and retorted," You have asked me ten times which players I wanted in the line-up and which I didn't, and I never gave you a single name. Tell me, in front of everyone, if I ever gave you any names."
Following the debacle, it was decided that everyone would do their best to ensure qualification in the do-or-die game against Nigeria. A late Marcos Rojo winner helped the two-time champions to go through but they fell at the next-hurdle to eventual champions France. Sampaoli was sacked soon after the disastrous campaign and the Argentine FA is currently looking for a suitable replacement.