Lil Nas X and Tony Hawk Patch Up After "Rift" Over Blood Skateboards
Published 08/31/2021, 8:56 AM EDT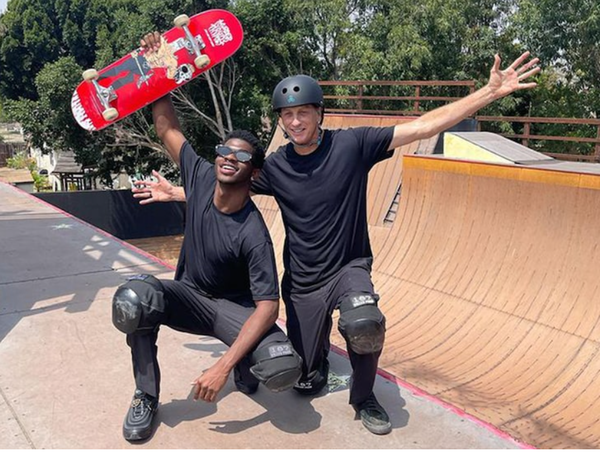 ---
---
Last week saw Instagram pages flooded with 'Nah he tweakin' comments on almost every post. Lil Nas X got criticized for using blood in his line of shoes. However, when legendary skater Tony Hawk did the same on his skateboard, people didn't take notice and Nas was disappointed with the disparity in the reactions. There were shades of hypocrisy according to him but rumors of a potential rift subsided after these two legends met for a special TikTok video. There were suggestions of double standards being produced between Nas's Satan Shoes and Hawk's skateboards.
ADVERTISEMENT
Article continues below this ad
However, both of them laid those rumors to rest.
ADVERTISEMENT
Article continues below this ad
The brief history
It all started when Lil Nas X released shoes with human blood infused in the sole. However, people were not happy and criticized the artist for his decision. But later on, Tony Hawk partnered with Liquid Death to create something special. The brand collected blood from Hawk and mixed it with some red paint for displaying it on the skateboard. As Hawk received good reviews for this move, Nas X was disappointed and spoke about what he felt about the situation.
"Now that tony hawk has released skateboards with his blood painted on them, and there was no public outrage, are y'all ready to admit y'all were never actually upset over the blood in the shoes?"
"And maybe u were mad for some other reason?" said Nas. His anger at the hypocrisy of the situation was understandable.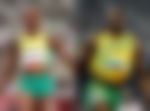 Lil Nas X and Tony Hawk get-together
Despite all the troubles, these two laid their problems to rest and captured an iconic TikTok video. LNX showed off his Satan shoes while Hawk held on to his blood skateboards. Notably, the latter called them blood brothers as well. It's all fun and games now.
ADVERTISEMENT
Article continues below this ad
The artist made an interesting video where he appeared to ride his skateboard on the ramp. However, Hawk got morphed into the video as it becomes an instant hit. At the end of the video, the famous 'Nah he tweakin' comment got thrown into the limelight.
ADVERTISEMENT
Article continues below this ad
These two are legendary technicians of their respective fields. Despite the appearance of a beef between these two legends, they laid that to rest in emphatic style.
WATCH THIS STORY- Top 10 Moments of Olympic Sporting Spirit