FIFA 22 Hands 18-Year-Old Star Higher Physical Rating Than Cristiano Ronaldo
Published 09/14/2021, 11:11 AM EDT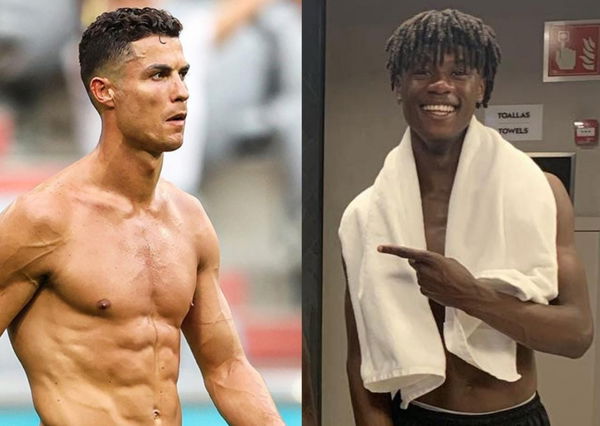 ---
---
FIFA 22 is one of the most highly anticipated games of the calendar. Ever since the game's debut back in the 90s, it is desperately awaited by soccer fans every year. Like clockwork, as the year's edition of the iconic game approaches, debates about player ratings emerge and fans look at the most intriciate, sometimes bizzare ratings decided by EA Sports. This year, the physical attributes of Cristiano Ronaldo have drawn the attention of the footballing fraternity.
ADVERTISEMENT
Article continues below this ad
ADVERTISEMENT
Article continues below this ad
Physical attributes of Cristiano Ronaldo
In the latest ratings released for FIFA 22, they gave Ronaldo a physical attribute rating of 75 while Camavinga has a physical rating of 77. The 18-year-old Real Madrid midfielder's higher physicality has sparked widespread disbelief amongst the gaming community. The disbelief comes from the fact that Ronaldo is an elite physically dominant athlete.
When Ronaldo first arrived at Old Trafford with dazzling skills and incredible technical ability, Ronaldo was a sight to watch. Likewise, he improved his physical attributes because he is a perfectionist. He takes special care of his body and has almost no notable absences from football due to injury.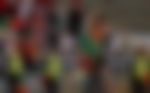 Even at the age of 36, he continues to draw plaudits for his extraordinary physique, which he has sustained to date. An explanation for the discrepancy in individual attributes is that FIFA balances these ratings according to the overall rating of the player. If Ronaldo had an 85 plus physicality stat, then his overall rating would go up to 95, which realistically is a little too much. Lionel Messi is the highest rated player in the game with an overall of 93.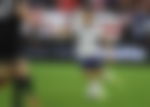 Camavinga will take over Luka Modric
Signed from Rennes for €40m, Camavinga was an absolute bargain for Spanish giants, Real Madrid. The French midfielder is one of the hottest young prospects in soccer. As Madrid's insanely dominant midfield trio of Modric, Kroos, and Casemiro near the end of their careers, they already have some exciting talents to take the team forward.
Camavinga is a dream signing for Madrid, the midfielder has elite ball winning numbers from midfield and can play in either a midfield two or three. If the 18-year-old midfielder taps into his undoubted potential, then Madrid's midfield dominance looks set to continue.
ADVERTISEMENT
Article continues below this ad
He is an exceptional piece in the heart of the midfield, for any team. With incredible tactical prowess and anticipation, the player is going to be essential for both France and Real Madrid.
ADVERTISEMENT
Article continues below this ad
Even though Camavinga is a wonderful player, the physicality ratings of Ronaldo seem a tad bit low in the scenario.
WATCH THIS STORY- Top 5 Game-Changing Moments for USA at the Summer Olympics