What Diet Does Cristiano Ronaldo Follow to Stay Athletic at 36 Years Old?
Published 09/28/2021, 1:52 PM EDT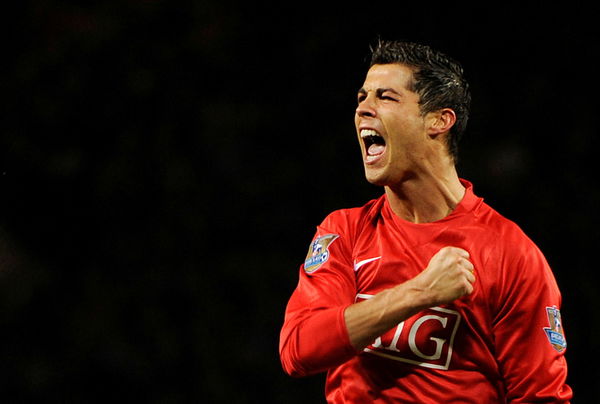 ---
---
In terms of physical fitness, Cristiano Ronaldo is right up with the best athletes in the world. He has worked tirelessly and meticulously to remain ridiculously fit even at the age of 36. His workout routines focus on core strength while strict diet plans back up his workout.
ADVERTISEMENT
Article continues below this ad
Moreover, reports emerged that his Manchester United teammates were stunned by his diet. They even altered their eating routine because of the Portuguese.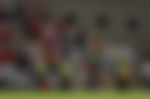 Cristiano Ronaldo inspires Manchester United teammates
ADVERTISEMENT
Article continues below this ad
Ronaldo returned to his old stomping ground, Manchester United, amidst much fanfare this season. The Portuguese player left United for Real Madrid in the summer of 2009. He remains focused and determined to win trophies for the club. Thus, his return meant a lot to United's squad, especially the younger players in the team. Everyone wants to follow CR7.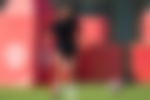 The importance he gives to his body is well documented. Now, the upcoming talents of United want to follow him in whatever he does, which extends to eating habits. According to a report, Ronaldo gave some instructions regarding the meal he wanted which included his favorite dish, the Bacalhau. It is a famous traditional Portuguese stew; which includes salt cod, onions, thinly sliced potatoes, and eggs. Eveidently, a highly nutritious one as his fellow teammates yearned for it as well.
However, a Manchester United insider shared how some players did not go all in. "He also loves octopus, but most of the lads won't go there – even if it clearly works for Ronny!" said the United insider. The United source also added, "Cristiano is very much into his proteins, stuff like slices of ham, eggs, and avocados, and the chefs are trying to help him with a little taste of home."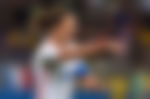 Ronaldo's strict diet
The main takeaway is that Ronaldo knows his body very well; what works, and what does not work. It all adds up for him to be a special soccer player.
Cristiano detailed how he balances a good diet with workouts. "A good workout must be combined with a good diet. I eat a high protein diet, with lots of wholegrain carbs, fruit, and vegetables, and avoid sugary foods," said Ronaldo.
Cristiano Ronaldo's secret to staying at the very top level his career!

➡️ He eats every 3-4 hours, so 6 times a day in small quantities
➡️ He never drinks soda, never eats red meat or frozen food
➡️ He spends hours at the gym

💪💪💪 pic.twitter.com/ztLzq7WdCf

— PurelyFootball (@PurelyFootball) September 23, 2021
Coming from Portugal, he loves eating fish as it is included in almost every dish. Swordfish, sea bass, and sea bream are some of his favorite dishes. A mixture of lean proteins and fruits is always taken into consideration as well.
ADVERTISEMENT
Article continues below this ad
Coming to breakfast, Cristiano eats cheese, ham, low-fat yogurt alongside plenty of fruit like avocado. Hydrating with water is something that CR7 gives special importance to and avoids all aerated drinks. His reaction to a Coca-Cola bottle during the Euros 2021 went viral. Ronaldo moved the bottle from the table stating how unhealthy it was.
ADVERTISEMENT
Article continues below this ad
To sum up, he is an absolute stickler for perfection when it comes to his body. His dedication and meticulous approach have made Ronaldo the player that he is today.
WATCH THIS STORY- How The World of Hip Hop has Paid Homage to Kobe Bryant Over the Years