Fans Troll Boston Red Sox After Humiliating Loss to Baltimore Orioles in Key MLB Match
Published 10/02/2021, 2:01 AM EDT
---
---
In what turned out to be an interesting contest, the Baltimore Orioles defeated the Red Sox in a shocker. The Red Sox have been in poor form this season with Ryan Mountcastle hitting three-run home runs for the Orioles. Even though the Orioles lost 107 games, they won two in three games against Boston. Thus, the Red Sox team is in big trouble and many fans are angry with the team's performance.
Fans react to Boston Red Sox loss to Orioles
The Red Sox have had a tough start to the season. Although they are predicted to reach the playoffs, many fans were not happy with the team's recent performances.
Moreover, as Boston trail the Yankees by 1 1/2 games, their hopes of reaching the playoffs are in doubt. Kike Hernandez homered on the first pitch. Despite that, the Red Sox could not muster up a good performance against the Orioles.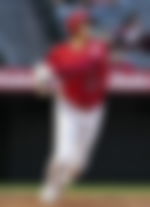 Cora remains unfazed
Head coach Alex Cora spoke about the troubles his team faced but remained positive.
"I stayed up all [Wednesday] night watching Seattle and Oakland, and then you start looking around and you're like, 'Wow, this is fun, this is stressful. All of the above. That's why you sign up to play baseball, for a chance to make it to the playoffs. Is it perfect? No, it's not perfect. You want to win the division. But this is where you're at, and not every year do you have a chance to compete and have a chance to make it to the playoffs," said Cora.
Thus, this incredible team would be looking to their past to revisit their glory days. Their playoff hopes are coming down to the final weekend. Even though an automatic promotion seems unlikely, the Red Sox can enter the postseason by entering the wildcard.
After not being able to win a series against Baltimore Orioles, the worst team in the league, they would hope to come back stronger. Hence, time will tell whether they can muster up a good performance.
WATCH THIS STORY- From New York Mets to Minnesota Twins- Top 5 Most Disappointing MLB Teams in 2021