4 Things You Need to Know About Jairzinho Rozenstruik
Published 06/05/2021, 10:12 AM EDT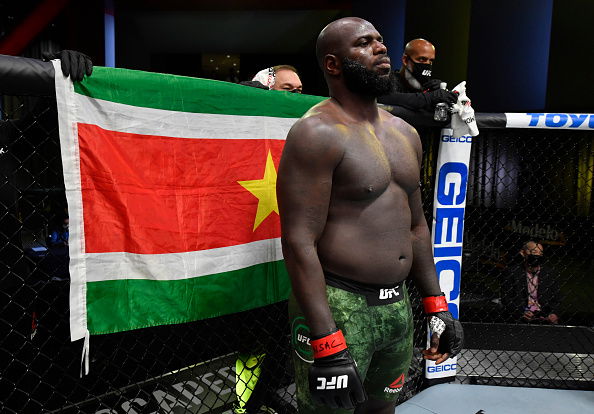 ---
---
After getting introduced to the MMA community in 2019, Jairzinho Rozenstruik quickly rose through the ranks of the heavyweight weight division of the UFC. 'Bigi Boy' displayed his striking prowess in showings against legends like Alistair Overeem, Andrei Arlovski, and Junior dos Santos. Rozenstruik started his UFC journey by going 4-0 in the year 2019.
ADVERTISEMENT
Article continues below this ad
Having such a stellar 2019 in the premier promotion of MMA, Rozenstruik gunned for the title in 2020. His title aspirations were trampled by the career resurgence of the now champion Francis Ngannou at UFC 249. Since that fight, Rozenstruik has gone 1 and 1. He was defeated by Ciryl Gane in his last showing.
The Surinamese would headline the UFC Fight Night 189 card against another bright prospect, Augusto Sakai. Despite losing their last respective bouts, both gentlemen are forces in the UFC's (literally) biggest division. The stakes couldn't be higher for either party.
ADVERTISEMENT
Article continues below this ad
Rozenstruik, who first gained notoriety in the UFC by knocking out Allen Crowder within 9 seconds, is still young in his MMA career. Here are 4 things that you should know about the Surinamese as he heads into his second consecutive main event appearance.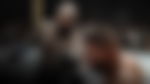 A kickboxer of the highest order: Jairzinho Rozenstruik's legendary run
Before shifting his focus to MMA, Rozenstruik was busy chasing the crown in another sport. The 33-year-old began training in Dutch-style kickboxing 16 years ago. Michael Babb discovered his talent and started training him from Vos gym in Amsterdam. He is still Rozenstruik's head coach.
Rozenstruik's primary weapon, as is apparent from his kickboxing bouts, is his left cross. He has finished several people with that punch even in the UFC. He uses it also to set up his right hook. His left hook has also flatlined many kickboxers during his career.
As a kickboxer, Rozenstruik's record speaks for itself. He has 76 wins, 64 of which have come through knockout. 'Bigi Boy' started the professional competition as a kickboxer at 21. Rozenstruik is extremely powerful. Yet he doesn't rely on his strength only. Rozenstruik shows his ability to stick through with gameplay in his kickboxing matches, something that he has transitioned to MMA as well.
Rozenstruik won two major professional tournaments in his kickboxing run. He has served as a WLF Super Heavyweight Tournament Champion and was also the runner-Up of the Superkombat World Grand Prix I 2013.
Suriname's Rozenstruik Hometown Stardom
'Bigi Boy' has repeatedly mentioned his desire to mainstream MMA in his native country. He is the only fighter hailing from Suriname that was ever part of the UFC roster. He made his intentions clear at the start of his UFC tenure.
"There is not much of MMA (in Suriname)," he said. "That is why I choose a different country to go to training camp. They think it is a tough sport and also dangerous. That is why there are not many MMA fighters in Suriname. I don't think it is dangerous and I would like to make them aware of the possibilities of MMA."
The Surinamese prodigy's climb in the UFC heavyweight ladder propelled him to superstardom in his native country. Bigi Boy has posted about this on his YouTube channel in a two-part series. He shares his experience with the newfound fame.
"I'm fully aware that I'm an inspiration to a great amount of people. I've seen how children stop me and talk to me and how they talk about me. You can see that you're a role model, but many people from my neighborhood know what I was like. I was hard-headed and really annoying. And now everyone seems to love me."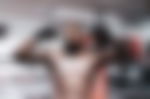 The story behind the name Jairzinho
Suriname is a sporting country. The most popular sports in the country have been soccer, basketball, and volleyball. Rozenstruik grew up playing these sports before picking up the gloves. In an interview back in 2019, Rozenstruik said that his parents passionately followed the sport of football. They were great fans of one particular Brazilian player, Jair Filho, better known as Jairzinho. They named their son after him.
MMAJunkie caught up with Filho to talk about Rozenstruik in 2019. He said that he heard about him, but didn't follow him. He acknowledges he is proud of his namesake because Jairzinho is as successful in fighting as he was in football.
Jairzinho Rozenstruik was amazed at the power that Rozenstruik could deliver via his left hook. "Incredible!", he exclaimed as Rozenstruik knocks out Crowder in 9 seconds. "How heavy his punch must be, his left hand? Wow."
The appeal of Francis Ngannou's fight
Fresh in his UFC career, Rozenstruik already had his sight at the competition he wanted to face. After securing a big win against Alistair Overeem, Rozenstruik called out Francis Ngannou. The callout of 'The Predator,' is an anomaly by itself, but 'Bigi Boy' had his reasons.
In a Marc Raimondi interview, he said, "Alistair Overeem is the guy to pass, step up for that fight. I hope (Ngannou) accepts, or the UFC gives me a chance to fight him. That's a really exciting fight for me and my team, because it's a big, scary guy knocking people out. When you put those two guys in the Octagon, you create a bomb in the Octagon. I think that's what the UFC fans want to see."
Rozenstruik's ambition to face Ngannou earned him a shot at the number 1 contender's position back at UFC 249. Characteristically for fights featuring either man, it didn't last long. 'Bigi Boy' could not deal with a wild barrage of Ngannou and got flatlined early in the first round.
ADVERTISEMENT
Article continues below this ad
Watch This Story: Top 5 Biggest Rivalries In The History Of UFC
Jairzinho still maintains that he would want to take on Ngannou again. After getting knocked out, he wished his opponent would get the title that he deserved. Meanwhile, he will continue to train for him.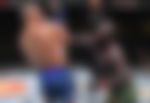 If Rozenstruik can beat Augusto Sakai, the possibilities of the Ngannou rematch would definitely increase. Do you think Rozenstruik will avenge his biggest career loss as a mixed martial artist?
ADVERTISEMENT
Article continues below this ad