Here's Why Claressa Shields Will Don Blue Hair in Her MMA Debut
Published 06/08/2021, 4:43 AM EDT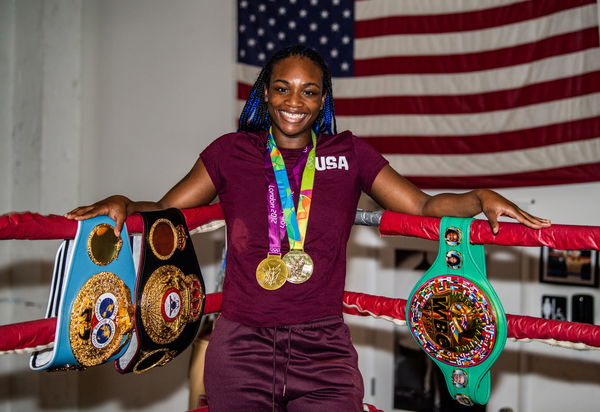 ---
---
What makes a champion great? It is not just being able to deliver perform better in their sport. But the work that they do outside the ring also materializes their greatness. Boxer turned mixed martial artist Claressa Shields is one such champion.
ADVERTISEMENT
Article continues below this ad
Shields has been wearing a blue streak in her hair since her boxing days. The choice of hair is not a fashion statement but has a deeper, more personal meaning to the boxer. With the streaks in her hair, Shields has been trying to bring attention to a pressing issue that plagues her hometown of Flint, Michigan. The city has been dealing with one of the most problematic public health crises for the past six years. Flint's drinking water supply has been contaminated since 2014.
Shields, being the hometown hero, is continuously making efforts to get the issue in the spotlight.
ADVERTISEMENT
Article continues below this ad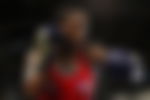 She has vowed to wear her hair blue before and during her fights until the water in her city is clean again. The 26-year-old has perfectly used her platform to bring attention to the issue throughout her professional career. She is also engaging her own personal resources for the same. She has been regularly donating part of her purse from her boxing matches to the cause. Although she has moved to Boca Raton, Florida, she continues to be actively involved in relief work in her native city.
"I have my hair braided blue because of the Flint water crisis. I'll wear them blue till the water is fixed. That's a vow that I made to Flint and everybody in my hometown," Shields said in a 2019 interview.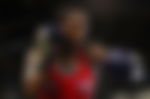 Claressa Shields to make her first Cage appearance shortly
ADVERTISEMENT
Article continues below this ad
The boxing champion has been quite vocal about her activism for the water crisis. In 2019, authorities announced the Flint water crisis was rectified. But problems continue to persist. Through MMA competition, Shields wants to gain mainstream stardom in the world of combat sports. Something that women's boxing hasn't allowed her so much. Donning her blue hair inside the PFL cage would definitely bring more eyeballs to the water crisis that continues to plague her city.
ADVERTISEMENT
Article continues below this ad
Claressa Shields will make her professional mixed martial arts debut against Brittney Elkin at PFL 4, 2021. She has been preparing for the opportunity for a while now. Shields is one of the few well-established boxers trying their hands at MMA. How well do you think she'll fare inside the cage? Let us know.