'My Two Biggest Clients on Stage': Tim Grover Reflects on Kobe Bryant's Hall of Fame Ceremony
Published 05/26/2021, 2:08 PM EDT

Follow Us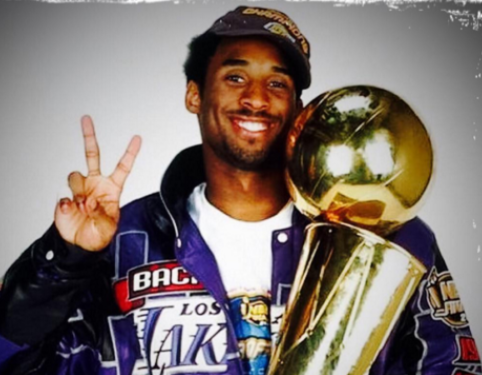 There is no doubt about Michael Jordan and Kobe Bryant being the most respected players in the game's history. Jordan was a six-time NBA champion, while Kobe had won it five times. Irrespective of their performances on the court, the wonderful personality they possessed was a treat to watch. Before the Hall of Fame ceremony, Jordan had commented on how he considered him to be his little brother.
Vanessa Bryant delivered a moving speech at the Hall of Fame ceremony as Jordan was present right next to her. Notably, former NBA trainer Tim Grover mentioned how happy he was to see both his clients on stage.
Tim Grover on Michael Jordan and Kobe Bryant
ADVERTISEMENT
Article continues below this ad
Emotions during the ceremony were evident as one of his clients was on the stage while the other one was smiling down from heaven. This was how the night looked like for Tim Grover.
"My biggest takeaway was to see you know my two biggest clients on stage, one there in person and the other being represented in spirit and everything. Just to see them and know what the bond they actually had with each other and for MJ to go out and do this per Vanessa's request and just you could see how he was emotional too and how he was trying to hold back his feelings during the whole thing."
"But just to see my two guys out there just well deserved on both of them," said Grover.
Tim was a former NBA trainer who coached Jordan and Bryant during their peak of perfection. He stressed how both these players had similar workout routines, and had the determination to become the best. Grover's influence on both these players helped them to increase their longevity since Kobe lasted for 20 seasons in the NBA. Remarkably, these players produced mesmerizing performances until they retired.
Kobe Bryant's legacy is infectious
The world did not expect the events of January 26, 2020, as Kobe Bryant tragically passed away along with his daughter Gianna, and seven beautiful souls. It was a torrid time for the Bryant family, but Vanessa Bryant delivered a heart whelming speech on his behalf during the ceremony.
ADVERTISEMENT
Article continues below this ad
Even though the Black Mamba has passed, his legacy lives on. Being a monster on the court is something, but to keep it up for 20 years is legendary.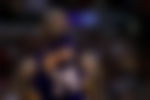 There were many glittering moments in his illustrious career, but Bryant was always a family man. After retirement, he focused on coaching Gianna to be a professional basketball player. The speech by Vanessa was a touching moment for all the basketball fans around the world.
ADVERTISEMENT
Article continues below this ad
The mental determination of these players was stressed before by Tim Grover. But Kobe Bryant and Michael Jordan embody the essence of hard work and gritty determination.