NASCAR's Ryan Blaney Reminisces Exchanging Gifts With NBA Great Kobe Bryant Over Dinner
Published 01/26/2021, 10:15 AM EST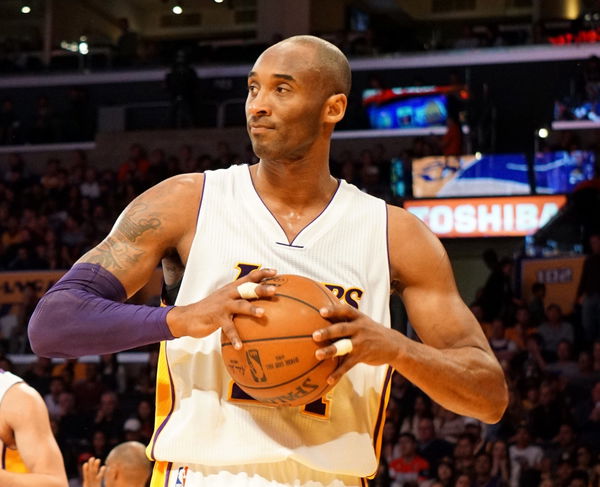 ---
---
Ryan Blaney is a star in his own right, driving for Team Penske in the NASCAR Cup Series. But an interesting thing many might not know about Blaney is that he had once met NBA legend, Kobe Bryant!
ADVERTISEMENT
Article continues below this ad
Speaking in an interview, Team Penske's No.12 revealed the details of how that meeting took place. He also reflects on the conversation, which also entailed an exchange of gifts over dinner.
Blaney stated, "So Body Armor is a sports drink that is a partner of mine, and Kobe is a very big, I think he's part-owner of it, and I got to meet him in Las Vegas. We had a big dinner, I got to meet him."
ADVERTISEMENT
Article continues below this ad
Ryan Blaney reveals he gifted Kobe Bryant a NASCAR firesuit
"I gave him a fire suit of mine and so Body Armor is on my race car for a few races. And I gave him a fire suit and he won't be able to fit in it and I told him that! But that was like my gift to him, and he sent me one of his books I thought was really great, and he signed it."
"Just to talk to him for like 15-20 minutes, I thought it was really cool. He didn't know much about racing or NASCAR, and I think he's wanted to come out to one," Blaney added.
During their dinner conversation, Bryant also got to asking Blaney about racing and NASCAR in general. The latter said that the former Los Angeles Lakers superstar showed inquisitiveness towards the subject.
"But he just like ripped my mind apart, he just picked my mind of how racing works, when he knew nothing about it. And I thought that was cool of how he thinks. Like he can know very little about something, but he's going to pick your brain," concluded Blaney.
Blaney will aim for an even better 2021 in the NASCAR Cup Series
The Team Penske No.12 qualified for the playoffs after a good regular season in 2020. He could have added to his solitary win at Talladega, but some penalties and mistakes on-track hurt his chances. Eventually, though, he got knocked out in the very first round of the Cup Series playoffs.
ADVERTISEMENT
Article continues below this ad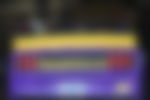 In 2021, his first and foremost objective would be to qualify for the playoffs once again. This time around, he will need to avoid errors and ensure good finishes to take him through to the subsequent rounds.
Therefore, the challenge and stakes are higher than ever for Blaney to perform for his team. Only time will tell if the 27-year-old can rise to the task in the upcoming campaign.
ADVERTISEMENT
Article continues below this ad
MORE – WATCH: Ryan Blaney Wins Consecutive Races at Talladega by 'Fraction of a Second'