Bubba Wallace Criticizes NASCAR's Ongoing Sanctions on Crew Chiefs for Loose Wheels
Published 05/11/2022, 11:43 AM EDT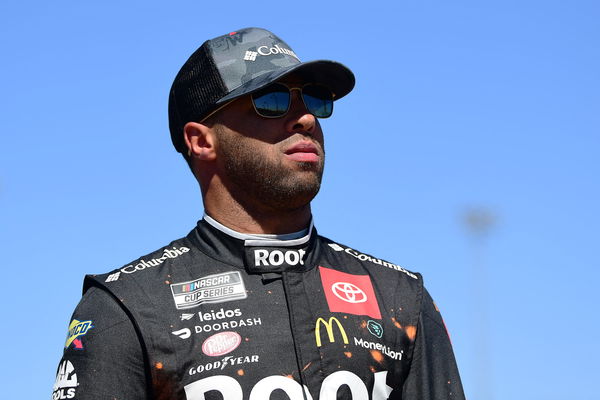 Since the start of the 2022 NASCAR Cup season, the pack has been plagued with numerous tire issues. To be precise, there have been numerous instances of wheels coming off the cars. This has been happening ever since NASCAR switched from five lug nuts to a single lug nut.
With teams struggling to adapt to the switch, it has led to an increase in penalties. Naturally, the likes of Denny Hamlin and Bubba Wallace spoke up against this.
ADVERTISEMENT
Article continues below this ad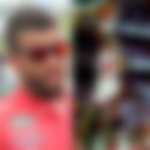 Wallace said, "Last year with the five lug stuff, it was a time advantage. We were trying to cheat the system and when the wheel came off, you paid the price for it. Crew chief had influence on that, the crew chief has no influence on the single lug nut now."
WATCH THIS STORY: Bubba Wallace Reacts to NASCAR Boss Denny Hamlin's "Unacceptable" NASCAR Criticism
ADVERTISEMENT
Article continues below this ad
"It's either on or its off, and if its off, your day's f***ing over with. No crew chief wants that for the drivers, and even the crew members. Some of them get paid off of results, and the better you do, the bigger the pay check. The four-week suspension needs to be revamped."
What else did Bubba Wallace say about the harsh penalties?
The 23XI Racing driver revealed that none of the drivers were given time to practice with the single lug nut. It also does not help that NASCAR is arbitrarily dropping these penalties. Already, it is a challenge to figure out what makes the Next Gen car tick, but the single lug nut riddle is just adding to it.
ADVERTISEMENT
Article continues below this ad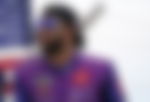 Of course, the #23 driver declared that if there is a pitlane mishap, his team has two options. First and foremost, they could either fold and completely collapse, or try and rally forth and mount a comeback. Last year, it would have been hopeless for them to try and salvage a good finish. However, he is feeling particularly confident in the 2022 season and called it one of his best seasons to date.