Fans Revel as NASCAR's New Favorite Driver Kyle Busch's Sponsors See Exponential Growth
Published 03/11/2023, 9:16 AM EST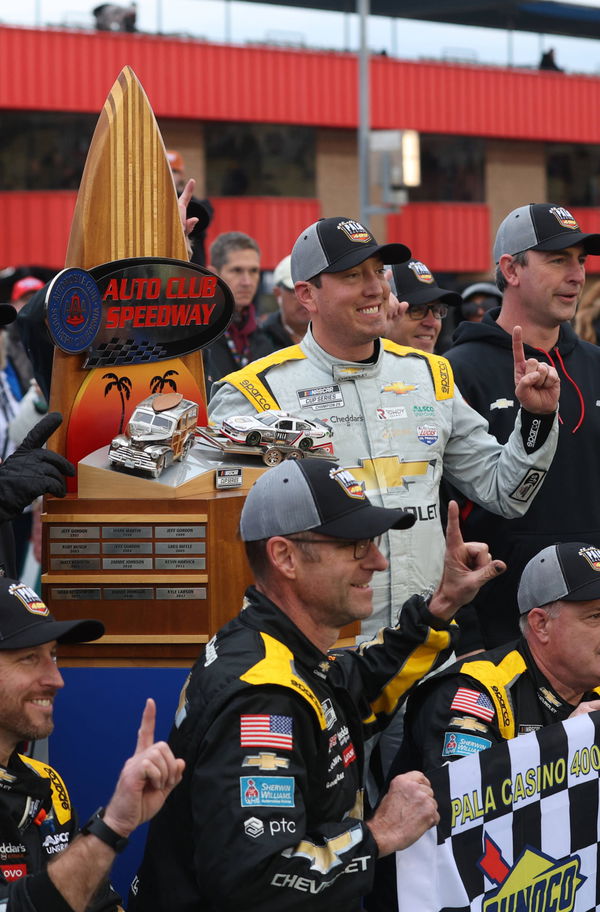 Last year, Kyle Busch was in a rather complicated situation as his longtime sponsor M&M's had announced their departure from the sport, leaving the 2x NASCAR champion with a variety of problems. Of these problems, the scariest one was the prospect of him not getting a ride in 2023 because of a lack of sponsors.
But here we are in 2023, and not only is Busch in a new team, but he also has a variety of sponsors.
As a matter of fact, some of those sponsors have gotten a boost since their new association with Rowdy. Take, for instance, Cheddar's, who gained more Twitter followers in the last three months than they did in their two-and-a-half years of association with Richard Childress Racing.
ADVERTISEMENT
Article continues below this ad
Or in other words, it is Kyle Busch who has perhaps helped his sponsors more than the other way around, just like an ideal partnership should.
Interestingly enough, Samantha Busch also shared a series of Instagram stories in which she's filming a couple of members of the "pit crew" at a Cheddar's Kitchen as well as giving a glimpse of a large meal takeout consisting of some of the brand's most popular options.
Fans react to Kyle Busch's sponsor getting a major boost after his arrival
As you'd expect from Kyle Busch's fans, the Rowdy Nation, they were thrilled with the report of the growth in Cheddar's social media followers. Many acknowledged and applauded the fact that it solely happened for the brand because of an association with the driver, who is a brand by himself.
I do like Reddick but Kyle has been a really great ambassador for his sponsors this year… way more than Tyler ever was

— beth (todd howard) (@traingirl324) March 10, 2023
The power of the Busch 😭

— Michelle Raynor (@Chelle_Raynor) March 10, 2023
We, being Rowdy Nation, are strong and devoted! Any sponsor of KFB is #1 to us! Go Kyle go!!!!

— Lee (@KchTpa) March 11, 2023
At the same time, there were also a few who teased Joe Gibbs Racing as they were "unable" to find a sponsor for their #18 driver last year.
This makes JGR look even worse.

— JMP1299 (@1stinlastout99) March 10, 2023
Yet no one wanted to sponsor him

— On The Grid (@BubbaMontgomer3) March 11, 2023
Watch This Story: NASCAR fans defend Chase Elliott's replacement amid unreasonable expectation for drivers making their first next gen cup appearance 
Kyle Busch was pumped after his first RCR win at Fontana
After coming close to the win in the first two races of the season at Coliseum and at Daytona, Busch finally got it done at Fontana with a dominant display of talent and a glimpse into what could be coming this season.
Naturally, the #8 driver was pretty pumped after the win as he thanked Richard Childress, Judy Childress, and Austin Dillon for giving him the opportunity at RCR.
ADVERTISEMENT
Article continues below this ad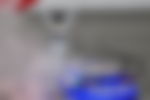 He also thanked his crew and his team for their "great job." 
"You put yourself in a different situation and you're able to reward your guys. It's not about me always winning, but about the guys. I've worked with a lot of great people who've given me a lot of great opportunities in my career," Busch continued.
ADVERTISEMENT
Article continues below this ad
"There is nothing more rewarding than being able to go to Victory Lane."
Edited By: Nischal Kandpal