"It's Filth … I'm P*ssed All the Time" – Kenny Wallace Doesn't Bite His Tongue on Why He Quit FOX Sports
Published 06/04/2023, 3:58 PM EDT

Follow Us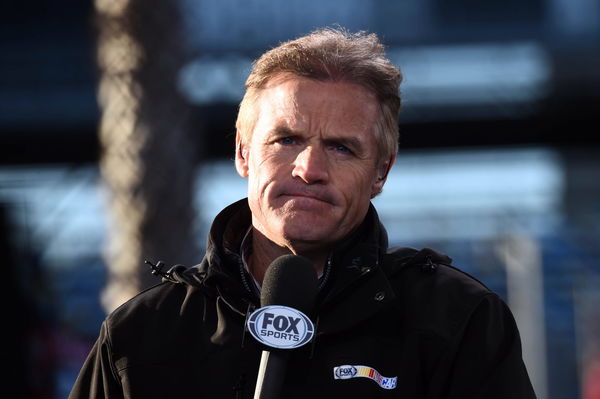 There are very few NASCAR personalities that are as loved as Kenny Wallace is. He has been in and around the paddock for more than 25 years. He has been a racer with an impressive resume and after taking a break from professional racing, he also joined the FOX media as an analyst.
America's Favorite Video Today
The relationship between FOX and NASCAR has been a long-standing one, as the media giant enjoys exclusive rights for the regular season. The broadcasting partner has control over a major part of the Cup Series schedule. Apart from races, it also broadcasts driver interviews, analyst commentaries, and match highlights on its channels.
Former NASCAR driver Kenny Wallace was a part of the conglomerate as a NASCAR analyst, before bidding it adieu back in 2018. It has been speculated that he left his job as a broadcaster to try his hands at Dirt Racing. But it seems that the reasons might have been different.
ADVERTISEMENT
Article continues below this ad
One of my hero's @Kenny_Wallace is leaving the TV world to "Kick some Butt" with his Dirt car and spend more time with his Beautiful wife Kim, daughters, son-in-laws, grandkids and friends. Our time working together was the most fun I've had doing this job! I LOVE YOU MAN!

— Kyle Petty (@kylepetty) November 9, 2018
Wallace drops the truth bomb as he reveals why he left FOX
As part of the "12 Questions" series, Jeff Gluck of The Athletic hosted the former Cup Series driver Kenny Wallace. While answering the questions, one interesting question that was asked to Kenny Wallace let the cat out of the bag and revealed his real reason behind leaving his life as an analyst for FOX. 
He was asked, "You're at the gate at the airport and you're waiting for your flight. Somebody nearby is watching a video and they do not have their headphones in and it's very loud. Everybody around can hear it and everybody is looking at them. Are you supposed to ignore the noise? Do you move seats? Do you just put on headphones? Or do you say something to them? What are you supposed to do?"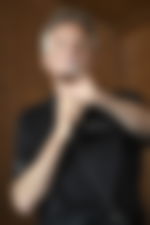 To this, the veteran driver replied, "We were coming back from Cabo and it was packed around our gate. And this man is laying all across like eight seats with no shoes on and crusty feet, nasty toes. I took a picture of him because I wanted to embarrass him.
"But I really feel like this is an issue. When I want to listen to something, I put the volume real low and I put it up to my ear. But it amazes me, the etiquette. If it gets to be too much, I move because I'm not confrontational. However, we all have those moments and those days."
And to everyone's surprise, Wallace added, "The reason I quit FOX Sports is because of that question. The more you go to the airport, the angrier you get. I cannot stand the airport. It's filth. It's a bunch of people who want their space, and you're not going to get it because you're all piled on top of each other. If I'm traveling every week and I'm one of the traveling NASCAR media, I'm p*ssed all the time. I despise the airport because everybody's about themselves.
"So I'd either move seats if I'm in a good mood, or you've got to say, 'Excuse me, I can't hear myself. Can you please turn that down?' And then most likely you're gonna get into a fight. (Laughs) But this is the world we live in. It's brutal."
Watch this Story: From Kyle Busch to Dale Earnhardt Jr- 5 NASCAR driver who have built Multi-million dollar Empires
Kenny Wallace gives his insights into the recent Coca-Cola 600 debacles
Even after quitting his profession as an analyst, this veteran driver still provides insights about the race and the other paraphernalia related to racing on his YouTube channel and also hosts eminent names from the world of racing.
ADVERTISEMENT
Article continues below this ad
Providing feedback will help us make your experience better.
Enjoyed Your Read? Let us know how likely you are to recommend EssentiallySports to your friends!
And in the latest episode of The Kenny Wallace Show, he spoke about the altercation between Bubba Wallace and Aric Almirola after the Coka-Cola 600. Kenny Wallace expressed his concerns regarding the 23XI Racing driver, "It's not making you look good, it's making you look worse. If you want to hold your ground, hold your ground like a man, but don't MF everybody and flip everybody off. I don't like that look for you Bubba." 
He also gave his input on Chase Elliott's suspension and was not surprised by the penalty. He revealed, "NASCAR clearly said, 'What got Chase Elliott in trouble was data.' Showing the steering wheel turn, and also the in-car camera."
ADVERTISEMENT
Article continues below this ad
It is important to pay heed to the words of a veteran driver like Kenny Wallace, who clearly has more experience than most other drivers on the current Cup Series circuit. And fans would clearly be overjoyed by the fact that he would be returning to St.Louis racetrack as an analyst, which also happens to be his home track.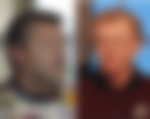 NASCAR Fans Back Kyle Larson to Emulate $240,000 Heroics Once Led by Tony Stewart & Joe Gibbs
Edited By: Nischal Kandpal