"So Many Little Details" – NASCAR Legend Tony Stewart Gives Details About His Drag Racing Experience
Published 01/11/2021, 10:15 AM EST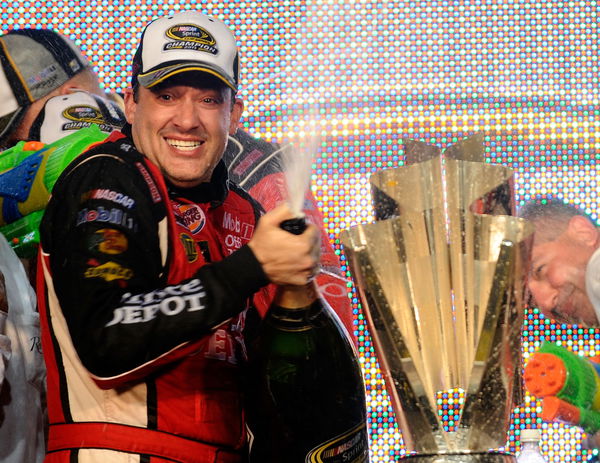 ---
---
Trying new as well as exciting stuff and Tony Stewart are two things that go hand in hand. The three-time Cup Series champion recently tried his hand at the racing discipline named 'drag racing.'
ADVERTISEMENT
Article continues below this ad
Just about a few weeks back, the stock car racing legend had even posted a video encompassing the same to his YouTube channel. Now, the NASCAR Hall of Famer has shared his experience speaking to the podcast, 'Stewart-Haas Radio.'
Stewart stated, "It was way different than I thought it was going to be, I'll be honest. There's a lot of detail that goes into it and it's not once the light turns green from there to the finish line, the detail is everything that you do from the time that you fire the car up to the time you leave the line."
ADVERTISEMENT
Article continues below this ad
Tony Stewart reveals his fear in drag racing was 'getting stopped at the other end'
"And then again, once you get to the other line at the other end, there's a lot of detailed stuff that has to happen in a short amount of time. My fear all along, the fear wasn't going fast, the fear was getting stopped at the other end."
Having been a driver suited to racing stock cars that hit speeds close to 200 miles, he still had to adapt to the finer workings of a drag racing vehicle. The former Joe Gibbs Racing driver also spoke about one major difference between NASCAR and drag racing.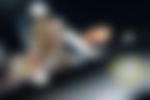 Stewart continued and said, "If we screw up on an oval track, we just go around another lap and do it again. This thing, you don't have another, you don't go around another lap to get stopped. If you miss it, you've missed it.
"It's just so many little details and it's that way in all of racing. But when you have to do all that stuff in split seconds, it's hard to remember it all when you haven't done it.
"So I mean, it's a totally different form of racing than I've been a part of," concluded Stewart.
Stewart has a knack for doing a variety of things during his career
ADVERTISEMENT
Article continues below this ad
A man of Stewart's talents saw him become a versatile driver, given his interests in trying and competing in different disciplines. The fact that he remains the only driver in history to have won a championship in both IndyCar and NASCAR is a testament to it.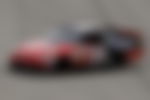 Stewart has also now apparently received his Top Dragster license, owing to his more than satisfactory showing at drag racing school. One only wonders then if the semi-retired professional might compete in that class sooner rather than later.
ADVERTISEMENT
Article continues below this ad