NBA Analyst Explains How Jalen Green Should Use #1 Pick Snub as Fuel Like Kobe Bryant and Michael Jordan Did
Published 08/18/2021, 8:41 AM EDT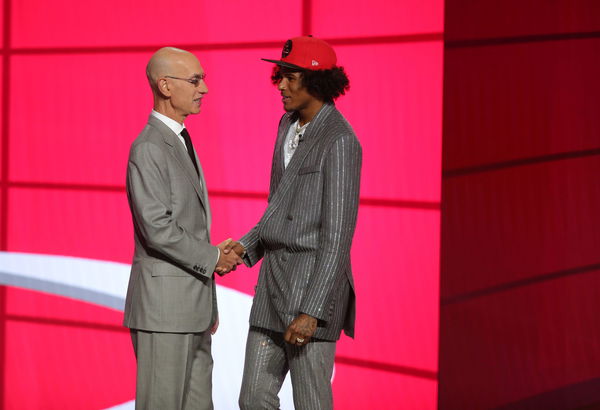 ---
---
The NBA Summer League allowed all the rookies to showcase their talents. All the top picks lived up to their expectations. One of them is the number 2 pick, Jalen Green. However, his recent comments did not sit well with the city of Detroit.
ADVERTISEMENT
Article continues below this ad
Before the draft, there was a lot of debate on who would be the number 1 pick. Eventually, Cade Cuningham was the number 1 pick over Green. Addressing that, Green said that he would have liked to be the number 1 pick, but he did not want to play for Detroit.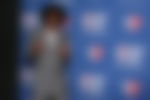 NBA Analyst Jalen Rose reacted to the rookie taking shots at his city. Surprisingly, he also had an interesting take on the young man.
ADVERTISEMENT
Article continues below this ad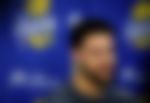 Rose compares Jalen Green to Jordan and Kobe
On his show, Jalen and Jacoby, Rose spoke about Green's comments towards Detroit. Rose believes that Green is jealous of Cade because for being the number 1 pick. He also said that Green is trying to create a rivalry with fellow rookie, Cade.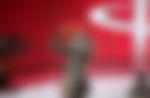 However, Rose also compared Jalen's competitive fire with that of Kobe Bryant and Michael Jordan. He believes that Jalen Green is an All-NBA type of talent. Moreover, Rose believes Jalen is going to use not going number 1 as motivation to fuel him and prove his worth to Detroit.
Rose said: "If he becomes what i believe he can become, because I believe he got All-NBA special type of talent. We'll look back at this like we look at MJ or like we look at Kobe. And we'll say, he took that slight of not being number 1 or not betting chosen to Cade Cunningham as motivation to fuel his fire. That's really all this is. It's not about Detroit, they just so happen to be the team with the number 1 overall pick."
Rose does make a good point here. Notably, in their summer league matchup, both Jalen Green and Cunningham were going right at each other. The tension and competitiveness between the two were clearly visible. Both of them were guarding each other on every possession, getting buckets trying to get the upper hand. Green scored 25 and took the win. While Cade scored 20 points in Detroit's loss.
Kobe and Jordan- the Ultimate competitors
Kobe Bryant and Michael Jordan are probably two of the most competitive players in NBA. They would try to find the smallest of things to get an edge over their opponent. In addition, they would also find motivation to fuel themselves for the game.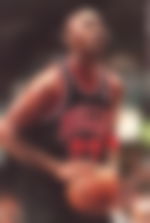 In the 'Last Dance', Jordan's competitive fire was quite on the show. He would go out to play with the vision of humiliating the best player on the other team. Notably, his performance against Clyde Drexler and Charles Barkley in the finals is an example of how even the smallest things would get him fired up.
ADVERTISEMENT
Article continues below this ad
On the other hand, Kobe was no different. He was fearless, no matter who the opponent may be. Bryant's motto was in being the best by working the hardest. Likewise, his 'Mamba Mentality' still lives on to this day.
Jalen Green is one of the most gifted players coming out of the draft. If he can use going not being the first pick as motivation like Jordan and Kobe, he can reach new ceilings. Green already has the talents to be great. However, a little extra motivation is what it takes to be in a separate class.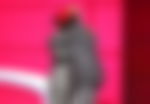 Do you think Green will be a superstar in the NBA? Let us know in the comments below.
ADVERTISEMENT
Article continues below this ad
WATCH THIS STORY-  6 NBA Predictions Involving Kevin Durant, Klay Thompson & Others That Will Blow Your Mind